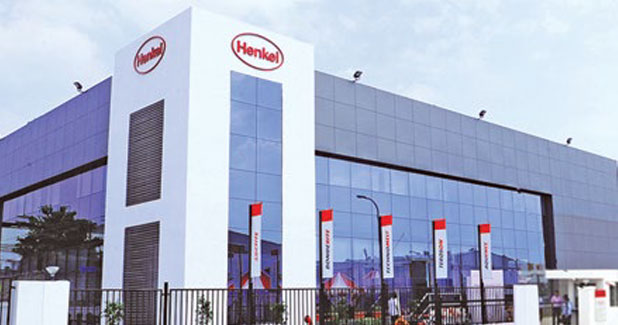 Henkel India has expanded capabilities of its Innovation Center at Pune.
Henkel Adhesives Technologies India, the a fully owned subsidiary of Henkel AG & Co. KGaA, is enhancing its capabilities of the Innovation Center at Pune to serve the emerging markets globally. The company announced its future plans to further strengthen activities on maintenance, repair and overhaul in India and make it the hub for innovating solutions for the emerging markets.
Elaborating more on this, Dr Kourosh Bahrami, Corporate VP-Global MRO and SBU WE, Henkel AG & Co KG, says, ?Henkel is fully committed to India in investing here for Make in India and development of new solutions for the market. We have some concrete innovations in India like the polymer composite 7000 which is now exported to global markets. So we are building a rich DNA that India not only has a testing lab but also a lot of innovations, specifically for the need of emerging markets. Now we are focusing on India as the market to develop application solutions for customers here that will help us address the needs of the emerging markets.?
In line with the Make in India perspective, Pradhyumna Ingle, Business Director, Henkel Adhesive Technologies, states, ?When we all talk about Made in India, we through this facility are also focusing on Innovate in India.?
Henkel India has recently expanded the capabilities of its Pune Innovation Center with two dedicated laboratories, one for the Maintenance, Repair and Overhaul (MRO) and the other for Acoustic and NVH. These laboratories will facilitate development of products that can meet the unique needs of customers to save costs, reduce downtime and improve performance; test products in simulated conditions in-house before they are used in actual conditions; and train customers on product selection, application, and best practices.
The MRO facility
Equipment used in industrial facilities such as pumps, pipes and surfaces of all kinds, have to be able to withstand harsh conditions and heavy-duty use. Henkel works hand-in-hand with customers from heavy industries to meet these new challenges, providing a one-stop shop for tailored services. The new MRO Application Development Centre at Pune is fully equipped to develop and offer Loctite? Polymer Composite solutions to rebuild, repair and protect industrial equipment. With extremely hard reinforcement fillers, Loctite? Polymer Composite products have excellent wear resistance and superior adhesion. They are designed for specific service conditions to protect and extend the service life of a wide range of plant and equipment. The advantage of using these products is that they act as a sacrificial and renewable working surface, protecting the structural integrity of the original substrate. The Center has full capability to apply and test the performance of these innovative solutions in typical industrial operating environments.
The Acoustic Engineering Centre
The Acoustic Engineering Center provides comprehensive testing of Henkel?s individual and combined parts and pumpable acoustic solutions, offering customers performance and economical expertise in acoustics, along with detailed analytical results of their findings to offer optimum NVH solutions. In addition to panel vibration and sound propagation of a typical body structure, the facility conducts evaluations for vibration damping or stiffening body panels using materials loss factor.
Additionally, sound transmission loss and absorption is used to measure and optimise body-in-white or component treatments. At the Center, Henkel?s trained team of engineers analyse acoustic material properties of structures and panels to determine their effectiveness in automotive, off-road equipment and appliance applications. With the latest equipment and software, to perform measurements and analysis, Henkel is able to offer full capabilities including Computer Aided Engineering (CAE), Finite Element Analysis (FEA) and lab testing.
MRO solutions
Henkel offers industrial repair and maintenance solutions to power, cement, steel, mining, pulp and paper, and chemical process industry globally. ?Almost every customer who works with equipment can benefit from Loctite? solution. For any customer using a machine with running parts, the chances are Loctite? solution can help the customer to reduce the cost and improve the reliability of his maintenance cycle,? adds Ingle.
Mining is one of the focus areas for Henkel for various reasons. Mining equipment work in some of the harshest conditions. So these equipment need to be adequately protected during operations, with proper repair and maintenance. At the same time, the mining industry is extremely sensitive towards any downtime. Any unplanned downtime can be a disaster to the whole mining process.
Ingle elaborates on the various solutions offered for mining, We offer solutions to mining industry to maintain the equipment. We call it a proactive maintenance solution, where using our solution, these mining equipment can be maintained in a way which makes sure that they have to be opened and maintained only when needed. Many a times, there can be unplanned breakdowns. We give solutions to repair those equipment. For example, in a mining site, conveyor belts may get damaged due to falling rock or other materials. We have just invented a unique rapid rubber repair solution, which the customer can rebuild and repair the conveyor belt quickly and get back into operation in an hour. Normally the conveyor belt needs to take to a vulcanising centre and get it repaired which will take days. So this can be an extremely faster way of doing repair at the site. We also provide solutions for protection.
Training and awareness programmes
Henkel is interacting with customers to identify opportunities where they can switch from the conventional method of assembly to a more advanced method where one can reduce the cost and improve the reliability of the whole assembly. ?In India, the awareness about the capabilities of adhesives is still in its early stage, but is growing. The per capita consumption of adhesives is one-fifth or even lower than that is in China. So there is a huge room to create that awareness about the capabilities of adhesives, and Henkel as the leader in the market is taking a pioneering role in creating that awareness and understanding of the capabilities of adhesives,? states Ingle. He further adds, ?We train over 20,000 people every year in our industrial business to create that awareness and they then not only use our products but also become ambassadors of our products in bringing out the awareness among the colleagues in the shopfloor about what adhesives can do for them