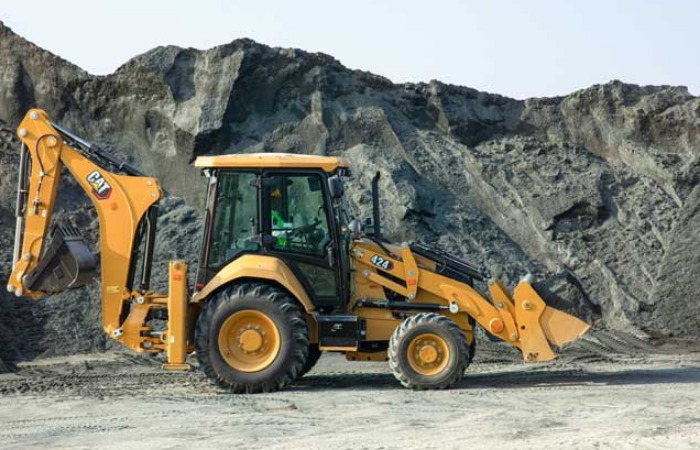 Gmmco and Caterpillar launched the all-new Cat®424 on July 23, 2021, in a grand online event. The event saw enthusiastic participation from numerous customers and industry insiders.
Talking about the Cat 424, V Chandrashekar, MD and CEO of Gmmco, said "The new 424 is an exciting product. The new 424 is a high-performance machine with a low cost of ownership. This makes the Cat 424 truly beneficial to you, our customers. The new engine, the fuel-economical 'Eco" mode, and comfortable cabin are some exciting features in our new Cat 424."
Prashant Harisingh Bisen, Senior VP - Construction of Gmmco, said, "The new Cat 424 brings in a fresh design and numerous improvements for our customers. This high-performance Cat 424 machine offers more comfort to the operator, better fuel savings, robust engineered structures, and comes in multiple options. At Gmmco, we have positioned our expert service engineers close to our customers. We offer not only service but also superior experience through telematics, online parts sales and on-time service visits."
Caterpillar leaders including Max Martin, Worldwide Sales & Marketing Manager (BCP); Amit Bansal, Director – Sales & Marketing (BCP) – India; Jerome Guilford, General Manager, Worldwide Backhoe loaders division and Matthew Cartwright, Marketing Manager, Worldwide Backhoe loaders division also shared their insights during the event.
The event was streamed live across multiple social media channels. Customers were thrilled with the machine and actively engaged with Caterpillar through the virtual auditorium and stands. The new Cat 424 is available for ordering now.
About Caterpillar
With 2020 sales and revenues of $41.7 billion, Caterpillar is the world's leading manufacturer of construction and mining equipment, diesel and natural gas engines, industrial gas turbines, and diesel-electric locomotives. Since 1925, we've been driving sustainable progress and helping customers build a better world through innovative products and services. Throughout the product life cycle, we offer services built on cutting-edge technology and decades of product expertise. These products and services, backed by our global dealer network, provide exceptional value to help our customers succeed. We do business on every continent, principally operating through three primary segments – construction industries, resource industries, and energy and transportation – and providing financing and related services through our financial products segment.
Visit caterpillar.com or join the conversation on social media channels at caterpillar.com/social-media.
About Gmmco
Established in 1967, Gmmco is part of the $2.4 billion diversified CK Birla Group. Gmmco is a priority Cat dealer for South, Central and Western India selling mining, construction and energy equipment to customers across 10 states. Gmmco offers a one stop-shop for all your infrastructure needs and are committed to providing the best experience in new product sale, used and rental options, buyback, trade-in and product support. Gmmco serves 15,000+ happy customers, and services an installed base of 14,500+ active machinery and an equal number of active engines.