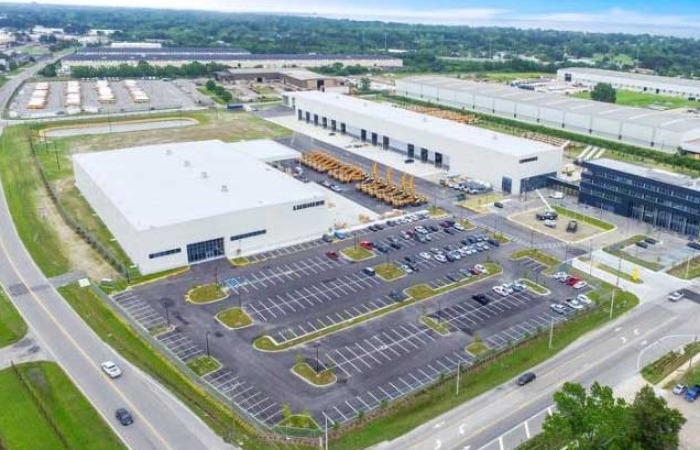 Liebherr USA, Co formally moved in to a newly expanded campus. The facilities house employees who work in administration, finance, human resources, sales, information technology, marketing, product support and distribution for nine different product units under the Liebherr USA, Co umbrella.
The move, conducted with enhanced cleaning and social distancing measures in place to ensure the health and safety of the employees, contractors, and the local community, caps a journey that began in July 2018, when members of the Liebherr family, company executives and Newport News city officials broke ground for the project.
Liebherr opened for business in the United States 50 years ago on October 6, 1970. The existing four story administration building dates to the early 1970s and was 100 per cent occupied. It will be retained and house employees of Liebherr Mining Equipment Newport News, Co. The move to the new campus comes as the company marks 71 years in business overall.