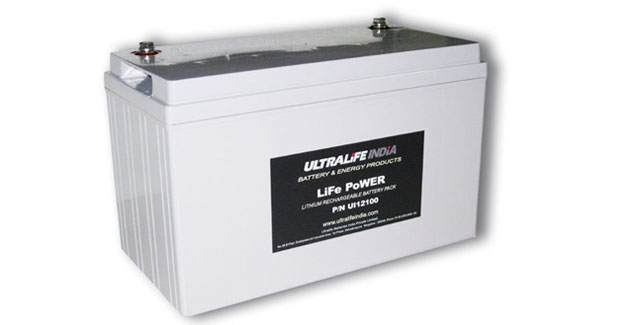 Increased focus on environment-friendly technologies and products in warehousing equipment propels the growth of MHE batteries.
Driven by the advent of global logistics players also entering the Indian arena, electrically operated material handling equipment market is expected to grow exponentially, in light of their major thrusts and initiatives to develop warehousing hubs, all over the country. Most of the material handling equipment (MHE) suppliers in the country are now offering 24/36/48 V DC operated equipment of various lifting capacities, configurations and applications. As such, the market is ripe for battery manufacturers to encash from the upcoming opportunities in both OEM and aftermarket spaces. Similar opportunities also exist for allied equipment and tools industry related to battery charging and maintenance. It would be appropriate to mention that such batteries have high to very high ampere hour capacities, they are expensive and require proper maintenance for longer economic life cycle. Further, in order to increase life cycle time, battery manufacturers are investing in research to deliver light weight, high capacity, quick charge and discharge capabilities and cost-effective solutions to the industry and consumers.
Another trend emerging globally is the use of new type of batteries like Lithium Iron Phosphate (LFP) batteries. These find more eco-friendly compared with the tradition lead-acid and Li-ion batteries.
LFP is a new technology and in India not many battery companies are offering this yet. UltraLife India now offers this range in India. According to the company, the challenge is to counter resistance to change from the traditional lead acid technology. But given that there is increased focus on deployment of green technologies, an increase in demand to upgrade to superior energy storage solutions such as LFP, soon is expected.
In line with the new trend of giving thrust on efficient and eco-friendly handling solution, many leading MHE players have introduced electric/battery-operated warehouse equipment. For eg, Godrej Material Handling Equipment has developed a new series of electric forklifts that deliver speed and power almost at the level of diesel forklifts. They combine the quiet, clean operations of electric technology while delivering round the clock powerful performance like diesel forklifts. KION offers electric forklifts and battery pallet trucks for various handling application indoors. On a positive note, with new investments coming to warehousing and logistics sector and the expected boom in e-commerce logistics will drive the demand for MHE batteries.