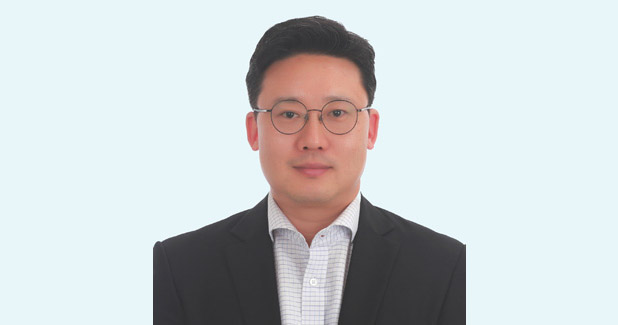 Bobcat is a global leader in compact construction equipment, having a wider portfolio of equipment on offer.
YK (Yong Kyun) Ahn, General Manager, Market and Dealer Development, Doosan Bobcat India,
elaborates on the company's solutions in mini construction equipment and plans for the Indian market.
Which are the major products offered by Bobcat in mini construction equipment range? What are the applications?
Bobcat is a global leader when it comes to mini construction equipment, better called as compact construction equipment. Globally, we have a wider portfolio starting from utility vehicles (UTV), toolcat, telehandlers, skid-steer loaders (SSL), compact track loaders (CTL), and mini excavators (MEX).
In India, our range comprises skid-steer loaders, compact track loaders, mini excavators, and over 80 attachments. Bobcat being the pioneer in SSL currently offers five models in India, from S70 (the smallest SSL carrying a 23 hp engine and a rated operating capacity of 318 kg), the flagship S450, S590, S650 and S770 equipped with a 92 hp engine and rated operating capacity of 1,570 kg. We have two models in the CTL line up, T650 and T770.
In the mini excavator range, we have new R-Series E27 and E37 and M-Series E64 model which offer a best-in-class mix of high digging forces, superb stability and smooth controllability of working functions complemented by low weights for easy transportation. The operating weight of E27 is 2.8 tonne, E37 is 3.7 tonne and E64 is 6.1 tonne.
The biggest advantage of mini equipment is that they are multipurpose products and encompass a wide range of applications. In general construction, SSL fitted with soil compactor attachment can easily do compaction between columns of a building. Fitted with grapple or a pallet fork, it is highly effective in material handling even in uneven ground conditions, basements moving up and down the ramp where normal forklift machine cannot work. Mini excavators fitted with breakers are used in minor demolition job requirements. With auger, they can be used for drilling holes for pole erection.
Besides, these products can also be used in municipalities for cleaning and waste management, agriculture and plantations, laying utility pipelines, digging irrigation ditches and ponds, cleaning water channels etc.
What are the advantages of these equipment in terms of productivity and economy? Bobcat equipment are extremely compact and highly maneuverable. This helps in mechanisation at jobsite even at hard-to-reach areas where it is highly depends upon manual labour. While saving manpower and time, these mini equipment consume less fuel compared to conventional bigger equipment.
Multi-purpose: The Bobcat SSL is compatible with more than 80 attachments maximising the equipment usage and utilisation.
The Bobcat MEX also can be used with a range of attachments. The attachments can be changed within minutes, thus improving the productivity of the machine.
Compact yet powerful: The Bobcat SSL design with balance and weight distribution delivers more usable horsepower, powerful breakout/digging forces and faster cycle times. The machines work quicker, lift more and outperform to meet various jobsite requirements. The equipment is very compact and pivots 360 degree, allowing it to maneuver in close spaces. It also offers great fuel efficiency without sacrificing on performance.
Features: Bobcat SSL and MEX feature 2-speed travel option. This feature enables to boost top speed by 57 per cent and travel fast across a jobsite. Auto idle and electronic throttle control is another key feature that helps in lowering engine rpm to idle when not in use, resulting in better fuel efficiency and cost savings. These mini equipment have been seen to replace easily 15-20 persons used in labour-intensive jobs proving to be economical, while maintaining higher levels of productivity.
What are the emerging technology trends and innovations in mini construction equipment?
Bobcat has always been leading from the front in driving innovation in the industry.
Bobcat has brought in telematics system in certain developed markets called as "Connected Machine" that offers remote access to information of the equipment including location, machine health, performance, fuel levels, and operator performance.
Remote operation is also becoming popular and the demand is steadily growing in developed markets. Bobcat has developed this technology, which is extremely useful in construction site applications like demolition sites, and in hazardous site requirements as shipping yards, mining, foundry, and chemical and nuclear plants. A new system of using smartphone to perform remote operation has also been developed, which is yet to be launched commercially.
Computerised machine diagnostics for troubleshooting and checking machine parameters have made its way into the compact excavator segment as well.
How do you look at the concept of hybrid and electric powered operations in mini equipment?
In the passenger and commercial vehicle segment, government has started promoting electric vehicles in urban transportation under National Electric Mobility Mission Plan.
Though electric vehicles like electric dump trucks and shovels are being used in the mining segment, we do not see an immediate demand for those technologies in the mini equipment market. However, globally many companies have started developing fully electric excavators in the 'less than 2 tonne' operating weight category. It is being selectively launched in developed countries in Europe and in the US.
Bobcat also showcased its E10e in bauma Munich 2019 which is the fully electric version of its most popular model, the smallest one-tonne excavator of E10. This is about to be launched later this year. Like most other markets, Indian excavator market is totally dependent on engines running on conventional energy.
We expect a gradual transition from conventional energy to renewable energy in the future and India will move faster catching up with developed countries.
What are your plans on product and market expansions?
We are very positive about the future of mini equipment. With fast paced urbanisation and rising labour cost, more manual jobs are expected to get mechanised, further accelerating the adoption of these machines.
Doosan Bobcat is the market leader in SSL in Indian market. In mini-excavator also, we have good market share. We have gained good market share as the customers realise that Bobcat offerings are reliable, durable and yield higher resale value as well.
We are continuously educating our customers on our products and the versatility which they offer, through planned product demonstrations across India through our DEMO Truck specifically designed for this purpose. Our endeavour has always been to help customers with solutions that offer value for their money.
We are continuously studying our global product range to find out which other models could be introduced here in India. We have invested in the first manufacturing facility at Chennai in India to better cater the requirement of the growing demands. We also have plans to set up our Regional Centre of Excellence in India. We are also looking at the possibility of the localisation of products like SSL and MEX in the long run. Thus, with stronger presence and wide range of products, we are better placed to meet the demand when the awareness increases.