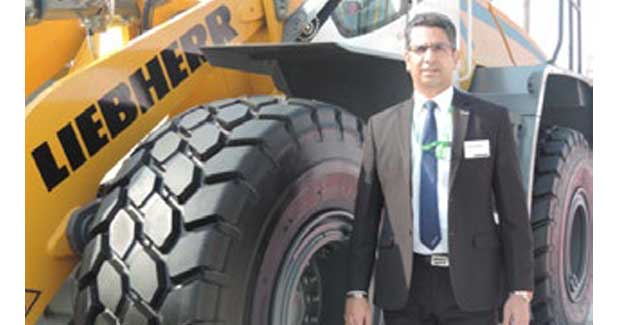 Liebherr unveiled a new series of top-slewing cranes - NC-B cranes - with a flat-top design at the expo. The new 16 EC tower system has bee
Company?s focus for the expo: We mainly focus on brand building. This is an opportunity for our customers to come and meet us and see the products on display. This year, we launched a crane at the event in two variations: 6 tonne and 9 tonne. It is completely localised, positioning us well in the market.
Manufacturing base: We have three production units in India: tower cranes in Pune, gear automotive components in Bengaluru and one more plant in Aurangabad, which is currently under construction and will start producing domestic refrigerators from April 2018. In the case of tower cranes, these are 100 per cent locally sourced and manufactured.
Smart cities: Smart cities are a major component of infrastructure development announced by the government, and there are several areas where we can contribute our products. However, at present, we do not see a lot of development on the ground. Nevertheless, with some shocking and fast movement announcements from the government?s side, the next two years are expected to be crucial.
Market share: Our biggest market share is in harbour mobile cranes with over 100 installations in India. This is followed by earthmoving equipment, where we grew by 25 per cent in 2016.
Overall sales: In terms of topline, the company?s overall growth in 2016 has been in the range of 10-15 per cent. Liebherr is an established player in the market in several segments. We are present in seven segments, of which four segments are quite established. This gives us a good leverage for next year.
Manufacturing setup: We have a huge plant in Pune, where we have the tower cranes factory. While we have built the first phase of the factory, we will slowly add more products in the second and third phase. However, at present, there are no expansion plans.
Industry growth in the next two years: Infrastructure development is the need of the hour. If the government is announcing initiatives such as Make in India or welcoming FDIs, it needs to provide the infrastructure. Also, several projects have been announced with a lot of groundwork going on. So all in all, we see the next two years as good for us.