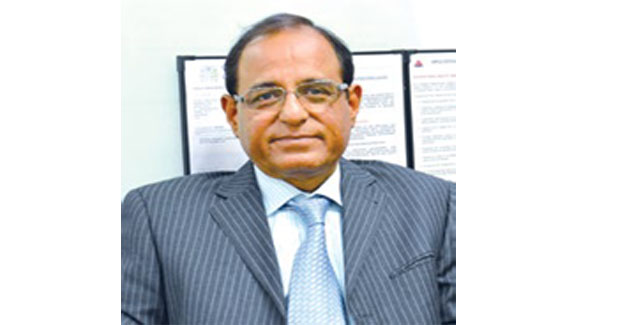 Productivity at an economical operating cost is the priority in selecting an equipment.
Samar Ghoshdastidar, Technical Director, Simplex Infrastructures,
explains the preferred features and factors that matter in the selection of construction equipment for a project.
Which are the major construction projects that you are involved with?
We are involved in almost all types of construction projects, both in India and abroad. We are the pioneers in pile foundation works in India and execute various kinds of piling works like cast-in-situ driven piles, precast driven piles, jointed precast piles, precast pre-bored piles, bored piles, steel piles, composite piles, marine piles etc. We also execute industrial projects like power houses, petrochemical plant, steel plant etc. In marine projects, we execute jobs like jetties, harbours, wharfs etc. We are also involved in construction of roads, metros, bridges and flyovers, housing projects, railway projects, transmission tower projects, hydro electric projects, irrigation projects, tall chimneys and silos, and many more.
Could you elaborate on your construction equipment fleet?
We own the largest fleet of hydraulic drilling rigs in India (more than 100 units) and also a large fleet of various other modern piling equipment and foundation equipment such as hydraulic hammers and pneumatic hammers with guide and cranes for driven piles, vibro hammers of various capacity, vibro floatation equipment, etc. We have more than 250 concrete batching plant of different capacity, more than 400 transit mixers, more than 150 concrete pumps, more than 50 concrete placer booms, more than 75 crawler cranes of up to 250 T capacity, a huge fleet of hydraulic mobile and all terrain cranes of up to 160 T capacity, more than 100 units of tower cranes, about 100 units of gantry or goliath cranes, about 250 units of excavators, wheel loaders, backhoe loaders, skid steer loaders etc, more than 25 units of aggregate crushing plants of up to 250t capacity, a huge fleet of all kinds of road construction equipment like hot mix plant, paver of both concrete and bituminous road work, dumper trucks, tunnel boring equipment, hydraulic pullers and tensioner for transmission tower projects and many more miscellaneous equipment. We mostly own brand new equipment.
How do you monitor your equipment fleet at a site?
We closely monitor all the equipment working at a project site on a daily basis. We have our own production standards for different equipment in different project at different site condition and monitored accordingly.
What are the productivity parameters you consider while choosing an equipment for a particular project?
We engage suitable equipment of required type or model and capacity, depending on the factors such as: the type of work to be executed, completion period, and optimum use of the equipment. Prompt after sales service by the suppliers is also an important factor.
How do size and location of a project influence the equipment selection for a productive output?
Size and location are two major factors that influence in selecting the required equipment. If it is a big size project and the location is in an isolated region, we take extra care in choosing the right equipment in good working condition, so that productivity is high and breakdown or maintenance is less, in spite of long duration of working.
How far productivity parameters influence your purchase/procurement decision vis-a-vis cost?
Both productivity and cost are important factors while choosing an equipment, but productivity at an economical operating cost is the priority.
How do you assess the current construction equipment market in India with respect to the productivity parameters?
Good quality modern equipment of various capacities are now available in India, which may not be always produced in the country, but imported. The equipment market is quite fine and is growing progressively together with the increasing demand.
What are the major challenges you face in the availability of the right equipment for a project?
Delivery on time is the major challenge. If it is an imported equipment, required for a particular work and not readily available in India, then the lag time between issuing order and actual availability at site for work is quite high because of many formalities involved like, financing, opening of L/C, inspection at their works abroad, shipping, port clearance, inland transport, presence of their service engineer (sometimes may be a foreigner) at site for commissioning etc. We can start all these procedures only after getting a confirmed order from the client for that particular work.
Sometimes a very specialised equipment may be manufactured by only one or two good companies in the world and that too only on getting confirmed order and payment from us, while delivery may take eight to ten months. The DTH piling rig we had to procure for installing large diameter pile in very hard rock for a project in the Middle East was one such case and ultimately we had no other alternative but to go for a used equipment to avoid this inordinate delay. Now because of introduction of BS IV standard of emission norms for commercial vehicles in India, the availability is getting difficult occasionally.
How do you assess the latest generation of construction equipment vis-a-vis used equipment in terms of value for money?
We prefer latest generation equipment for better productivity, quality of production and ultimately generation of less pollution.