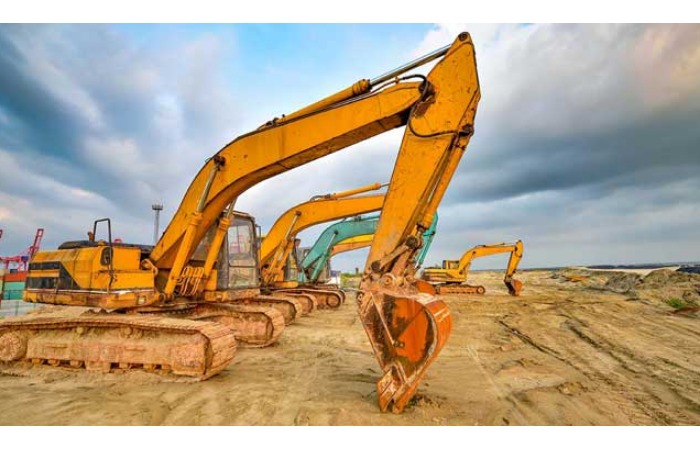 Earthmoving equipment is essential in construction industry. Construction companies or contractors always need them for their projects. So far in India, they have adopted three practices, either they buy earthmoving equipment or they lease or they rent equipment. Renting and buying are prevalent practices while leasing has failed to pick up as a viable option.
As construction industry is currently under pressure to be cost effective, therefore it is also under pressure to cut down capital expenditure and reduce the buying of equipment. So, the infrastructure sector has to select one option – either renting or leasing. But it is not easy. To make things possible, all the primary stakeholders – rental industry, OEMs, construction companies and financers should not only find a balance but also maintain a proper supply chain.
An ideal model would be – that OEMs should sell equipment to equipment rental companies with the support of financers. Rental companies should provide equipment to construction companies either on lease or rent. This would also maintain the crucial balance of demand and supply of equipment.
This will also help equipment rental industry to strengthen and enhance its capacity, which is crucial otherwise the above model will not work.
Still it is necessary to examine and compare equipment leasing vis-a-vis equipment financing.
First, one must know the financial health of business and accordingly proceed to make the right choice between equipment leasing and buying. Both offer a way to use best-in-class, updated equipment but it is important to see whether these are profitable and beneficial options as in both the options there is also a cost of running, operations and maintenance of equipment which is the reason, renting is a more profitable and beneficial model as compared to leasing and buying.
Tata Capitals also mentions on its website that equipment on lease is more expensive as compared to equipment loans, especially if used for a long time. In addition to a monthly equipment leasing payment, you will also pay interest but will not have the equipment ownership when the lease is over. Not to mention, equipment maintenance is shouldered by the lender who usually imposes certain conditions for equipment operations.
Renting offers flexibility, allowing you to pay for only the equipment you need for a limited period. This option benefits all the contractors whether big or small as it frees them from responsibility for managing equipment or fleet, operations, maintenance and repairs.
It is not that leasing as model has not been tried in India but it has not been found beneficial and hence not in much use. Also, the equipment rental companies are not interested in this model as this doesn't give them control over the equipment and machine is in complete command of contractor. Equipment rental industry is already facing a problem of excessively delayed payments and there have been cases where contractors have held the machines captive to force rental company to accept their terms and conditions. Leasing, which is also called dry lease, gives control of the equipment in the hands of the lessee, and it has been observed that the equipment is not used and maintained in a standard way, and consequently, it cuts short the life span of the equipment.
So, leasing is a difficult option till market becomes mature and achieves a certain level of standardisation and suitable regulations come.
Equipment rental industry in India is always looking to serve the construction companies in the best way and keep exploring different models of hiring or leasing to give more options and be beneficial to both the hirers and other construction stakeholders. This would need more time and deliberations between all the stakeholders so that best models could evolve over a period of time to benefit the industry.
Footnote:
The article is authored by Satin Sachdeva, Founder & Secretary General, Construction Equipment Rental Association (CERA); Member – Representing India in Global Rental Alliance (GRA); and MD & CEO, Equipment Planet.
Free choice of simulation tool
New function from B&R opens up more possibilities for exchanging models
B&R has added a new function to its Automation Studio development environment. With FMU Export, machine code can be exported and integrated as a PLC simulation into any simulation tool, allowing simulation experts to work in the familiar software ecosystem of their choice. This saves both valuable time and resources during interdisciplinary development.
All necessary data is automatically bundled into a Functional Mock-up Unit, or FMU. Because the exported FMU incorporates a standardised interface, there is no need to create a new interface for each tool. The only requirement on the tool side is support for the FMI 2.0 standard. FMI stands for Functional Mock-up Interface, an industry-independent standard for exchanging models between different modeling tools.
It was already possible to import machine models into Automation Studio using FMU Import. Now developers can also export their machine code to the simulation tool of their choice. Starting with Automation Studio 4.12, FMU Export is available to all Automation Studio users.