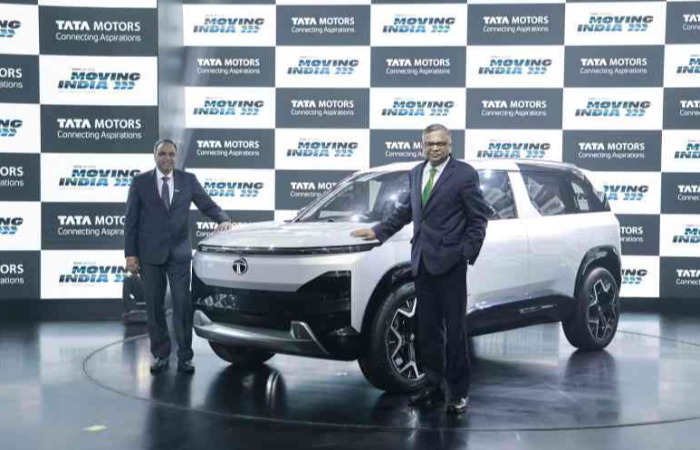 At the prestigious Auto Expo 2023, Tata Motors, India's largest auto and mobility solutions company, unveiled its future-ready range of safer, smarter and greener vehicles and concepts, designed to transform personal mobility, people mobility and cargo transport. Building on its fundamental strengths of engineering and innovation, its immense passion for 'made in India' and embracing a human-centric tech approach, Tata Motors is Moving India towards new dimensional innovations by providing holistic solutions and richer experiences to its customers.
Inaugurating the Tata Motors pavilion and unveiling its extensive range of vehicles, concepts and solutions, N Chandrasekaran, Executive Chairman, Tata Sons and Chairman, Tata Motors said, "We are leading sustainability, energy transition and digitalisation-led transformation in each of our businesses. With an emphasis on zero-emission powertrains, cutting-edge technologies, advanced design engineering and best-in-class services, Tata Motors is accelerating the adoption of sustainable mobility and 'net zero' carbon emission goals. At the Auto Expo 2023, we are proud to present our vision of the future and its manifestation through our new-age vehicles, concepts and smart mobility solutions."
With the largest display of vehicles, concepts and solutions for both people and cargo mobility at the Auto Expo 2023, Tata Motors is demonstrating its leadership, commitment and future readiness to holistically fulfill the evolving mobility needs of a rising India.