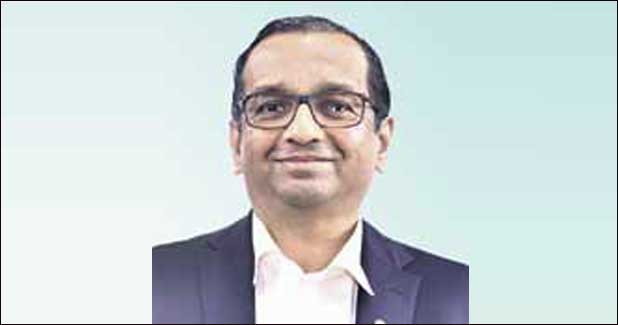 L&T Construction & Mining Machinery Business has trained and certified over 10,000 operators and mechanics in the last two years under the RPL4.
Arun Pai, General Manager (Product Support), L&T Construction & Mining Machinery, shares more.
How is the huge skill gap in operators affecting the prospects of construction equipment market?
It is accepted and appreciated by many that there is a gap between the number of skilled operators available and required, yet neither there is an equipment parked for the want of an operator nor a purchase decision deferred. This is because a machine helper is ready to don the role of an operator whenever he gets an opportunity. In fact, this has been the career progression cycle for an unskilled person who joins this industry. More often, he starts as a helper and treats the operator as his guru who gives him an opportunity, hand holds and teaches the controls during lean production hours and allows him to operate at times whenever high accuracy is not required. Steadily, he gains confidence and when a new machine is added to their fleet, the senior operator operates the new machine while he steps into the old one as an operator.
This guru-shishya (teacher-pupil) custom is still prevalent in the construction equipment space. The biggest drawback in this format is the transfer of good and bad habits happening together, while upgradation of information in line with technology changes does not take place. All this results in inefficient use of modern machines and the buyer cannot derive what the machine is capable of delivering and has high probability of accidents due to either misuse or ignorance. While the market size is increasing due to increase in infrastructure projects and more machines are being sold, the improvement in output that should happen with the advent of new technology may not be really visible due to this skill gap.
How are skill development initiatives progressing in the country for equipment operators?
The focus on training and skill enhancement is on the rise, especially after the announcement of the Skill India mission and the formation of the Pradhan Mantri Kaushal Vikas Yojana (PMKVY) scheme. The National Skill Development Corporation (NSDC) and the various sector skill councils are driving this initiative. There are schemes for fresher (30-day PMKVY programme) and also people who are employed and need training to enhance their skills (RPL- Recognition of Prior Learning). OEMs have been assigned targets to train and certify operators and mechanics. L&T Construction & Mining Machinery Business (L&T CMB) alone has trained and certified over 10,000 operators and mechanics in the last two years under the RPL4 and are the leaders in the industry. All OEMs put together, the total would be close to 50,000. The message of skill requirement has certainly spread and if the users of earthmoving machines begin to insist on employing trained and skilled operators and mechanics, the country will be progressing in the right direction.
What is the support from government in operator training/skill development?
Ministry of Skill Development and Entrepreneurship (MSDE), with the help of NSDC and the Infrastructure Equipment Skill Council (IESC), has created the right ecosystem to encourage skilling. As training operators on earthmoving machines require high investment in terms of owning and operating cost of equipment, NSDC supports training partners by reimbursing a fixed per hour cost per trainee for a 30-day programme and the trainee need not pay any training fee. For the RPL-4 programmes, a token wage loss compensation of Rs 500 is paid to each trainee by direct bank transfer. Accident insurance of Rs 2 lakh for three years is an added attraction for an existing operator or mechanic to get certified in the RPL-4 scheme. Apart from a certificate of competence, a skill card is provided to the trainee under RPL-4. The online portal maintained by NSDC captures all trainee details linked to his Aadhaar card which keeps track of the skill a person has acquired.
How are the operator-training initiatives progressing at the company?
A trained operator understands the capabilities of a machine and can extract the maximum from it safely as there is a thin line separating use and abuse of an equipment. Energy saving operations have to be first understood and then put into practice and thus, operator training at customer site is a continuous process at L&T. This alone can increase the quality and speed of execution of a project site. L&T-CMB has a team of operator trainers comprising five excavators, one motor grader, one wheel loader and six mining tippers who are continuously engaged in skill development at site. For each Scania tipper sold, we train three operators plus 10 per cent free of charge at customer site. So, if a customer purchases 10 trucks, we train 33 operators/drivers. Continuous operator skill evaluation is conducted at corporate customer sites and master operators identified who would train fresh operators and monitor their development.
In addition, we are training unemployed youth as Junior Excavator Operators and creating a pool who are ready to be employed by customers. They undergo 15-day training at our Central Training Centre at Kanchipuram and are also certified by IESC after they clear an assessment conducted by CII representative. A pool of over 120 excavator operators is available for customers to be employed. Apart from operation, they learn to carry out basic maintenance of the machine.
What are the latest technologies used in the operator training programme?
The basic requirement for operator training is a machine and a place to operate. However, today this is not enough as an earthmoving equipment is put to use in a wide range of applications. This is a testimony to the innovation that is happening in the industry - a construction equipment has also a big role in demolition. A quarry application and a canal application are poles apart, so is operation in granite or marble, sand loading or feeding a crusher; the skills required are also different and are based on individual application. Now, all such scenarios are very difficult to be created in a training centre. Technology has made it possible in a virtual world with simulators bringing that flexibility. At L&T-CMB, apart from actual machines, we use simulators for excavator operators as well as dumpers and tippers operation. We have simulators for wheel dozer operation as its use has gone up in coal mines. All our regions are equipped with portable simulators and are carried to customer sites for field training.
Virtual reality is also setting foot in creating a virtual world, which makes the operator trainee feel that he is in a quarry, and seated on the machine. All these have eliminated fuel and the entire operating expenses and damage to machine that takes place during learning. From the learning front, the best part of a simulator is the report that it generates after operation. The trainee can understand the errors committed, rectify, practice and perfect and see the benefit.
However, classroom learning has to be an integral part, where a trainee starts to understand the machine. Energy-saving operations have to be first understood in class, and then practiced on the machine.
What are your future plans on operator training activities?
In L&T-CMB, operator training will continue to receive top priority as this directly impacts machine productivity, reliability and durability. With the launch of new model, new features are incorporated and training is the best way to update the operators on the benefits. Going to customers, and extensive use of simulators along with machines, will be the key to effective and fast learning.
If each machine operator spends even two days in a year in rectifying his mistakes and learning new things, the earthmoving world will see a massive and positive change. Creating new operators and making the unemployed youth aspire to take up this profession would drive us in the future.