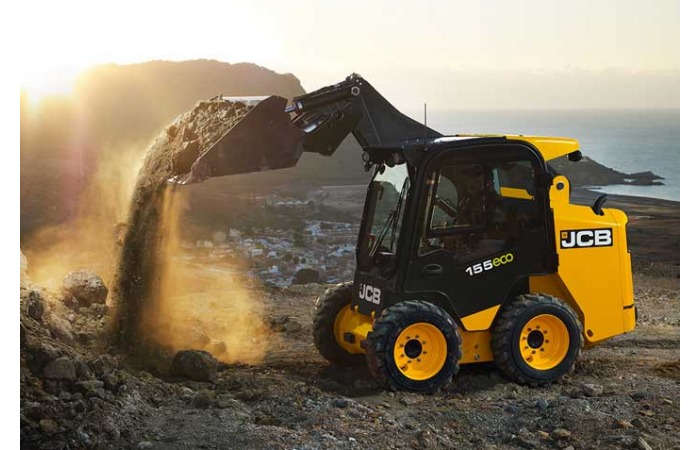 Rightly called as the "Jack of all Trades", a skid steer loader can perform numerous functions with aplomb. These mini versatile machines are used in various industries – from mining to agriculture. However, their use in construction activities greatly outweighs all the other sectors. Covid-19 brought the construction industry to a standstill. The manufacturing of skid steer loaders as well was significantly affected.
However, now with the construction industry growing steadily with Government's impetus on the infrastructure segment, the demand for skid steer loaders is also steadily increasing. Though the skid steer loader market in India is relatively at a nascent stage, equipment manufacturers are quite confident that the equipment's sound technical features in diverse sectors will create strong demand for the machine.
Initially the acceptance of this equipment in India was low because the then construction contractors were involved in large to very large projects. This tiny little machine did not catch their imagination or make any sense. As such it was an uphill task for the suppliers to establish this superb equipment in the Indian markets. Fast forward to 2000: the importance of this equipment gained substantial traction because it was found to be the most appropriate equipment to use in multiple urban, non-urban and greenfield applications like municipalities, garbage cleaning, urban infrastructure construction in congested areas, hill roads construction and maintenance; municipal applications in hill cities and even initial start-up activities for mega greenfield projects.
Off-Highway Research's analysis on the Indian skid-steer loader market shows demand for this type of machine remains modest. Vertical lift skid steer loaders are highly sought-after across sectors, with the mid-range type witnessing high demand as far as operating capacity is concerned.
Bobcat skid steer loaders are the benchmark for industry with a lot of unique features inbuilt into its design. On the current market of skid steer loaders in India, Hyunsoo (HS) Kim, Director Commercial, Doosan Bobcat India, had this to say, "In 2020, the industry for skid steer loader was 600. We are the market leader in this product category. We expect the demand for SSL to grow at a steady pace at 10 per cent CAGR mainly driven by rapid urbanisation and mechanisation of certain labour-intensive work is expected to increase."
Most skid steer loaders are designed to work in diverse climates of high ambient of 48 degree Celsius or severe cold and high altitude areas, no matter what climatic conditions. Bobcat skid steer loaders can be used for multiple applications including material handling, grading and leveling, road cleaning, erection of road crash barriers, pavement repairs, brush cleaning in road sideways and many other jobs. This versatility of Bobcat skid steer loader increases the utilisation of machine at road construction jobs site and helps in covering wide range of jobsite requirements with a single machine.
Bobcat's strength is its wide range. Said Hyunsoo (HS) Kim, "We have two main categories based on the geometry of lift arm which is radial and vertical lift path. Also, the different models we offer are based on the engine power and the rated operating capacity. We have a total of around seven different models."
Built tough with more power and torque, CASE skid steer loaders boost productivity and increase operator comfort. The cabs feature increased headroom and lap-bar width, along with improved forward, side, rear and overhead visibility. Ergonomically positioned controls, industry-first side lighting and improved reliability and serviceability help you get more work done daily. To deliver CASE specific performance and productivity to an ever wider range of customers, CASE Construction Equipment has developed the skid steer loader SR130 with the radial boom.
JCB India is positioning its two models of skid steer loaders—JCB 135 and 155—as a highly application driven, material handling, productive machine, featuring high safety standards. The JCB Skid Steer Loader 155 is a compact wonder that is designed to work efficiently. This skid steer loader has best in class fuel efficiency, lowest maintenance cost and very high productivity among skid steers in India. This resourceful Loader also offers unmatched safety and operator comfort in any condition. This skid steer loader has IP 67/69 certified dust and water proof electrical connectors. It is also designed to work efficiently for any kind of application and designed to give maximum returns with the lowest cost of maintenance.
Caterpillar announced its entry into Skid Steer Loader market in India with the launch of its Cat 216B3 model. Over the years, they introduced various models. Built for tough work, the Caterpillar skid steer loaders deliver reliability, durability, and efficient operation. Caterpillar skid steer loaders have multiple levels of security to ensure operator and machine safety. For instance, parking brakes are automatically engaged when the armrest is raised or engine goes off as the operator seat is vacated or if it fails to sense a minimum weight of 22 kg. If the machine gets trapped in a congested area, the operator can come out of the machine without the need of breaking the rear glass; all he has to do is to pull one ring on the rear window and remove the beading of the glass to come out. CAT 216B are powered by CAT engines complying with BS III emission norms.
Skid steer loaders have been in the Indian industry for more than 15 years. However, the majority of the machines sold are imported and their spare parts cost is higher with less ease of availability. These reasons have also contributed to the slow and muted growth of skid steer loaders over these years.
Demand for skid steer loaders has been rising at a CAGR between 2.5 to 3 per cent over the last five years. This market continues to witness significant opportunities across the globe, on the backdrop of increasing demand for energy-efficient construction equipment. There is good business potential for the skid steer loader in India for the end-users and the rental companies. However, there must be greater awareness amongst them on the versatility of the machine and its range of attachments that widens its scope of application.