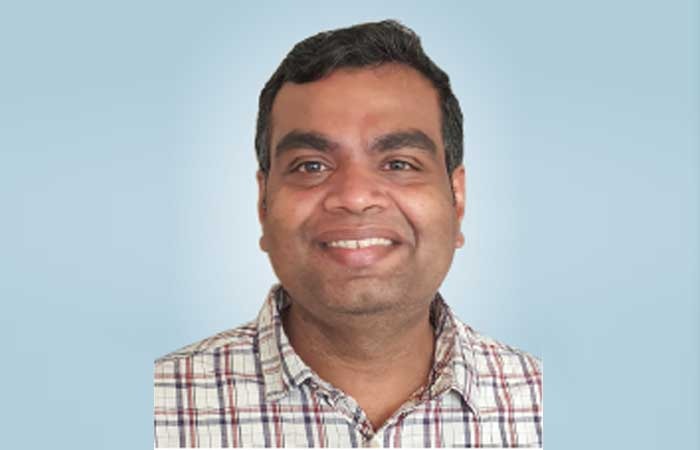 - Anand Hariharan, Head – Product Development, Tata Hitachi Construction Machinery

In today's competitive arena, equipment suppliers need to be more and more customer focussed, driving more customer-centric processes. Could you please share such initiatives with your organisation?
Our emphasis has always been to keep the customer foremost in our mind. We have therefore, laid special emphasis on customer-friendly products and solutions that are easy to adapt to and help in enhancing usability and serviceability. In addition to this, we at have institutionalised several processes to enhance our ability to continuously gather customer feedback through listening and learning posts geared towards this.
Our senior management, from our factory departmental heads to our Manging Director, frequently meet our customers to get direct feedback with respect to their specific requirements. Our dealers and dealer MDs are a key component of this feedback mechanism. Apart from this we also conduct regular customer visits to our plants towards this end.
Through these processes we constantly collect and analyse several layers and levels of feedback from customers, apart from direct feedback through our sales and service teams. These also include analytics data from our telematics systems as well as our CRM system from both the sales as well as service perspective. This data is then sent back to the product development team to further make improvements in our products.
These robust processes have led to several outcomes that have defined us a customer-centric organisation. We ensure greater proximity to customers through over 250 touchpoints covered by our 47 domestic and four international dealers. We also continue to invest in aftersales support through our dealers in terms of diagnostic vehicles, mobile workshops and increasing numbers of outlets, so that we are within reach of the customer in the shortest time possible.
We have accorded special focus to the following approaches in terms of after sales support:
Increasing availability of spares through regional warehouses to minimise parts delivery lead time
Fleet of Field Diagnostic Vehicles (FDVs)
Parts availability on e-commerce portal
Customised maintenance kits for all products
Skilled service team for on-the-spot trouble shooting.
Training customers on best practices for maximum up time of machine.
Toll free number for 24x7 support.
We have continued to enhance our presence in digital communications channels, where we are seeing great traction in terms of audience participation as well as engagement. We have conducted several product launches on social media channels, which have proven to be valuable as well as cost effective.
Our digital connect platform, e-Dost, which provides a seamless digital experience, has augmented our capability to engage with customers. This platform enables our customers to transact with us on sales as well as aftersales requirements virtually. While physical connect remains an integral part of our sales activities, we continue to invest in digital technologies and enhancing the skillsets of our employees to ensure smooth continuity of business operations. This is especially important in the post COVID-19 world, where it is imperative to be to be prepared for unanticipated disruptions like lockdowns. In addition to the above, our corporate website, as well as our website for used equipment has seen increased activity,
Nowadays, customers are becoming focused on green initiatives and savings in fuel costs and leaving a lesser carbon footprint. Could you please help us understand the green initiatives on product development undertaken by your organisation?
The world is indeed rapidly transitioning towards sustainable business practices and even consumption models. The customer is also today more aware of the need to adapt to sustainable business practices. We at Tata Hitachi are also keenly aware of the urgent imperative to adopt environmentally sustainable practices in our design, processes and products.
In line with this philosophy, we have ensured that Tata Hitachi products are extremely fuel efficient both through superior hydraulics as well as engine technology. This has enabled us to significantly reduce emissions load.
The regulatory environment is also increasingly supportive of cleaner emission norms, and we at Tata Hitachi have constantly utilised this opportunity to provide newer engines following stricter emission norms. We are also working on several projects including alternate fuels. We are also complying or exceeding statutory norms for restricting the use of non-environment friendly material in building and operating our machines.
Equipment monitoring and increased Human Machine Interface is a new Mantra in the high-end construction equipment industry. How is your organisation coping with this demand for customers, and how ready are your products to meet this demand?
We have accorded special focus on ensuring the safety and comfort of operators to ensure that the human interface of the machine is the highest standard in terms of ergonomics, comfort and safety. All Contact points of operator with machine use the highest grade of materials geared towards this. In addition, the layout of the cabin is designed in such a way that it promotes better access, more comfort and high degree of visibility. We are also perpetually improving on this to introduce newer systems to enhance operator experience.
In terms of equipment monitoring, telematics and digital technologies have enabled to bring the worksite to the palms of the project manager. Digital evolution has ensured integration of telematics data with the project team's internal ERP as well as seamless flow of information between the machine and the system. It has therefore become easier to plan optimum outputs, schedule maintenance, keep a tab on operation costs, monitor health and productivity of equipment, as well as to make more accurate time projections, which were earlier more heuristic in nature.
While most OEMs offer telematics solutions, Tata Hitachi's in-house ConSite system is the first and probably only system which offers recommendations to the customers based on their performance and gives a comparative picture comparing it against the regional average. This helps the owner to identify areas of improvement and to even monitor improvement.
Our detailed troubleshooting guide is also another area which goes a long way in reducing the breakdown time of the machines usually lost during fault identification and resolution in other machines. Tata Hitachi also has its ears on the ground to identify the challenges being faced by our customers in their operations and are working relentlessly to offer solutions that will help improve the profitability of the customers.
What efforts are being made to make your product more versatile and value for money for customers?
Increasingly these days, the requirements of the customer are not just standard machinery, but equipment that is suited to specific requirements, that call for a high degree of customisation. Several modifications have to be made to factor this in, which may range from changing machine reaches to removal of unnecessary components aimed at specific applications. The aim is to make our machines more customer friendly as well as more versatile.
We also lay special emphasis on reducing costs throughout the machine's life cycle, from acquisition to operating to attachment costs. This is done in two ways. One is using cutting-edge advanced technology in our machines that enhances productivity. The other is by enhancing the durability of our machines, which leads to reduced downtime, higher maintenance and refill intervals thereby significantly lowering maintenance costs.
What are the plans for electrification of the offering by your organisation? What typical challenges do you think the industry would face if we have to move to complete electric offering for the customers?
The average customer in the Indian CE industry is highly price sensitive and has been extremely cautious in trying out alternate fuels, either due to increased costs or lack of availability. We must also factor in the time lag between customers in more developed countries vis-a-vis Indian customers in switching to alternate fuels and energy sources.
In addition, these fuels should be sustainable in terms of not only their own availability, but also the availability at scale of engine technology that can run on these fuels. Without such scalability, it may be cost prohibitive in terms of investment for both OEMs and engine manufacturers.
Having said that, we do have technologies available with respect to different types of electric drives with our principal, Hitachi Construction Machinery (HCM). We can access these technologies at any point to introduce machines in our market, should the need arise. However, these introductions will largely be driven by needs of customers, their buying capacity, and their willingness to change and availability of engines that can use alternate fuels.
We should also bear in mind that electrification of construction equipment would require large investments on the part of end users for providing constant electric supply to the machines in the field. AT this juncture, very few customers have been able to do this in large mining applications. This technology is currently almost non-existent in other applications like construction, road making and irrigation among others. Without dedicated infrastructure for electric machines along the lines of electric passenger vehicles, or mining applications mentioned above, the viability will come into question given the challenges of scale.
As mentioned above, we are monitoring situation closely, and electric drive engines are already available with our parent HCM, and we are primed to offer the same in the Indian context when the opportunity presents itself and the and the ecosystem is ready for the same.
With the heavy increase in the expenditure for infrastructure development in this country, how do you think you are going to utilise the opportunity? Are you planning to add more products in the future? Please elaborate.
We at Tata Hitachi put in special efforts to forecast market trends based on the infrastructure development plans being rolled out by the government. Strategic initiatives are taken by the top management to invest in new product development accordingly.
Resources have been enhanced in the areas of engineering design, development, and testing. This has led to a faster rate of development and introduction of new products than compared to previous years.
We are also monitoring various application segments and analysing gap areas on our product portfolio to develop products better suited to customer. We are constantly working on this, with several new products on the anvil.