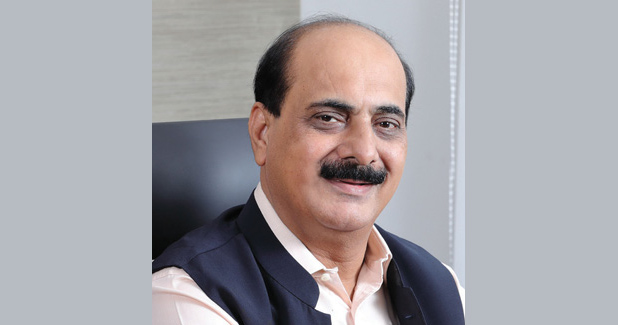 In the near future, there will be hardly any deposits left near surface and hence the underground operation shall become more prominent. In this scenario,
Sunil Duggal, CEO, Hindustan Zinc,
shares more on underground mining, technologies involved and the way forward.
What is the current scenario of underground mining in India? Which are the minerals mined by underground mining?
Over the last decade, the contribution of the Indian mining sector to the country's GDP has not been more than three per cent. The mining sector aims to contribute 7-8 per cent to the GDP, which could create around 25 million jobs in the country, directly and indirectly, and has the potential to propel the GDP growth to more than nine per cent. Thanks to technological revolution, the nature of mining is constantly shifting. Most of the mines in India are open pit mines, but transition to the underground mining is around the corner. We need huge amount of metals and minerals to support our country's sustained growth in infrastructure, automotive and power sector. With mines going deeper, it is always easier said than done. The need of the hour is not just mining, but mining with better safety, cost and in a sustainable manner. Rightly, underground mines in India are focused on increased use of technology and skill upgradation to adapt technologies to increase efficiency and productivity, and minimising the cost to gain competitive advantage. With the government giving the push in the right direction by granting leases for longer duration, allowing 100 per cent FDI under automatic route (non-fuel, non-atomic minerals), greater transparency in government policies and low custom duty on capital equipment, the current scenario is immensely positive.
What are the major risks involved in underground mining?
The underground operation bears some inherent risks which cannot be denied but surely can be controlled with better operational practices, technology advancement and innovative solutions to bring down the risks and make mining a safer profession. The complexity of the ore body, geo-technical aspects and diminishing grade require meticulous planning to make the mine economically feasible and safe to work.
Could you elaborate on your fleet of equipment for underground mining? Who are your major suppliers?
We have highly mechanised operations with a range of equipment suitable for the narrow vein ore bodies to massive ore bodies which include automated face drills, production drills, exploration rigs, LHDs, LPDTs and various service equipment. We quickly adapt the latest technologies to stay competitive and are supported by world-class OEMs like Sandvik, Epiroc, Gainwell, Normet, etc.
What are the new developments you observe in underground mining equipment and technologies? How IoT and digital technologies are evolving in underground mining?
With the latest developments in technology, now we have access to larger capacity intelligent equipment with semi-autonomous and fully autonomous capabilities that enable us to run our operations unhindered with minimum manual intervention, better safety, efficiency and productivity. IoT and digital technologies are essential upcoming technologies, which can bring in huge dividends as they enable improvement in efficiencies and productivities along with real-time tracking of people and equipment. We expect to extensively use technology as a major game changer.
What is your take on the future trend of underground mining in India?
The underground operation in India is on the verge of transition from the conventional to the autonomous operation. In the near future, there will be hardly any deposits left near surface and hence the underground operation shall become more prominent. The future depends on how well we are prepared to address the deeper mining challenges.