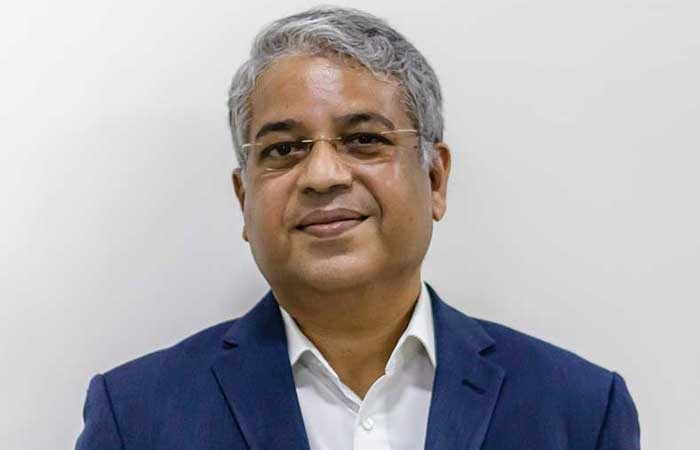 - VG Sakthikumar, Managing Director, Schwing Stetter India
Despite the pandemic, the year 2021 was the best year for Schwing Stetter in terms of business. So, what special did you offer?
Customer satisfaction is important in any business. We were in constant touch with our customers by keeping their focus on our business by contacting them and offering solutions. For example, when the BSIII to BSIV migration happened, the government said that we cannot use BSIII engines. We reworked the product, increased the capacity, and gave the money advantage to our customers. We did not add that cost to our engine. In fact, we made many changes to our machine. We made our machines faster, climb higher gradients, and carry more capacity. For these reasons, our market share jumped. This was from the factory side.
We increased our non-concreting dealership as we have only four to five product types. During Excon 2019, we appointed five dealers. But now, we have 28 dealers selling the excavators within India. Each state has one dealer. We did a lot of work and due diligence to bring them in – inducting them, training them, and setting up offices. We have done all these things in the last couple of years.
In 2020, we sold about 200 excavators, and in 2021, it jumped to 650 – practically bringing our market share from the last quarter to close to 5 per cent. This is a big achievement because the excavator's business [worldwide] is going down. Most of the companies are still stuck with 2018, 2019 selling numbers, but we have moved up! This year, we plan to cross more than 1,000 units.
Nowadays customers are focusing on green initiatives by reducing fuel efficiency. What is Schwing Stetter doing to match these requirements?
Whatever machines we make, our conception is the lowest. We are planning to move to electric with certain products that are dealing with exhaust fumes. Probably, the first will be construction machinery.
Talking about the load capacity of these available machines in tunneling projects, the maximum a machine can do is 30 km. The machines go inside, deliver concrete and come out. Secondly, the fumes inside the tunnel can be really harmful to the people and very low-temperature causes problem to start the diesel engines. So, we are targeting to solve multiple problems through electric vehicles.
What challenges would the industry face to move to completely electric?
A lot more things have to happen in vehicles, and the mobility side in heavy vehicles. If the prices of electric vehicles come down to the diesel prices, we won't wait. The government is also talking about alternate fuels/ biofuels, but users are not much excited about it.
How are consumers reacting to digital technologies?
I found out two things – people who were close to retirement, lauded our new initiative, and younger people, got into the details and gave us suggestions. We have done this in machine monitoring, fleet management, and e-commerce.
Are you doing any R&D on any new products?
We are planning to bring in more products for the concrete industry. However, I cannot divulge more information on this. But you will find many things related to cement and concrete. The market is booming, so there is no need to wait. We will deliver when the products are ready.
Tell us more about the new state-of-the-art factory in Cheyyar, Tamil Nadu. What challenges did you'll face during the process?
The state-of-the-art integrated facility of 52 acres comprising of 50,000 sq m of the built-up area will now become a global manufacturing hub for Schwing's concrete boom pumps, stationary pumps, self-loading mixers, shotcrete pumps, excavators, wheel loaders, and motor graders. The new facility also includes a NABL Certified Quality Testing Lab and a custom bonded warehouse facility. Schwing Stetter India, which is the "Centre of Excellence" for training in concreting products is a partner to the IESC Skill Council and will be housing a modernised training centre at its new facility, which provides skilling to youth across nearby districts.
Global manufacturing hub employs women workforce in the shop floor as part of an initiative towards equality and empowerment of women. This facility is created with all the amenities required by the women's workforce. This new facility is the beginning of our journey towards industry 4.0. The smart facility has taken all initiatives to be a sustainable manufacturing unit. The newly inaugurated facility will export to international markets across Africa to ASEAN and cater to the internal needs of Schwing's subsidiaries across the Globe. Having entered the export market of Bauma, Munich, and Eastern Europe, from this global manufacturing hub, we expect to enter Brazil, the USA, and GCC markets.
Building a factory during the pandemic and employing about 1,000 people at the job site when the permission was only for 500, was a challenge. We took special permissions to employ 1,000 people. Even if a few people get infected, we would have to reduce the strength by half. We made sure that nobody reached that type of situation. We were absolutely done with the safety aspect, as there was not a single incident recorded.
New equipment like a self-loading machine was brought. We wanted about 200 machines by April-September. Even one month before the inauguration date, we did not have a single machine to display. We made sure that we were taken care of for the next six months.
In the course of the journey to set up this factory, sometimes in 2019, the Finance Ministry announced that factories can have their own custom-bonded warehouses. So, we were the first company in Tamil Nadu to get the license to have the bonded warehouse.
During the same period, our design department got recognition for their in-house R&D. We have invested more in manpower, software, technology, and then we have created a prototype. With all that, we have geared up to bring in more products in 2022. We also set up a nationally accredited testing lab.
During the setting up phase, we also took a decision that boom pumps below 47 m will be manufactured here. Last year, there was a big supply chain challenge on getting the material, and availability of containers. We are going to increase in 2022 by two and a half times and substantial volumes will be going out of India.
Last year, we started supplies to Israel and Saudi Arabia for boom pumps. This year, we will try Germany and the US.
Are the inland waterways projects taking off?
A little bit of work is happening in Ganga but other waterways are still not active. Metro construction is going in full swing, roads, national highways will get awarded, and a lot of refineries will come. Ports construction and airport construction will be ongoing and there will be some revival in real estate. People have turned positive about the industry. I think the message of the last wave was "We will trouble you, but not harm you". Precautions will be there but people will not be worried about their investments. The situation is better now.
Any plans on expanding this factory?
When we started this factory, we didn't expect the place to be full so fast. Whatever products that we are manufacturing, this factory is sufficient. But, if there are any new products, we will have to build more sheds. If you see the land, where we have our custom bonded warehouse, we can have three more factories.