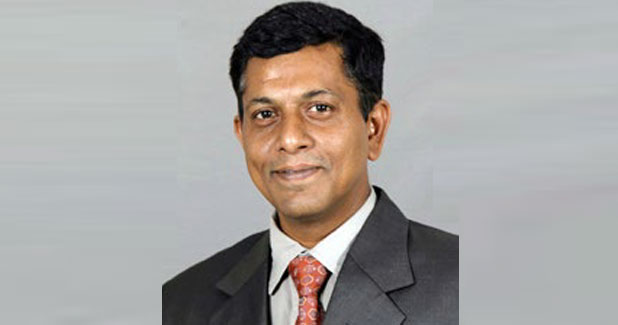 Parker Hannifin India has a complete range of products to offer port to port solutions for all equipment.
Sriram Venkatraman, General Manager, Fluid Connectors Group, Parker Hannifin India,
elaborates more on the product and technology trends.
What are your product offerings and solutions?
Parker Hannifin India has a complete range of products to offer port to port solutions for all equipments. These products meet and exceed the performance requirements of all applicable international standards such as SAE, BS EN, ISO and other industry standards.
Customised products are available to cater to specific applications and industry specific in underground and surface mining, agriculture, medical and oil and gas industries.
What are the new developments in materials?
New product development and product upgradation involving innovative machines, material and process is an on-going process in Parker Hannifin India. These activities are adequately supported by robust product evaluation processes, testing laboratories and highly qualified workforce. In terms of new development, Parker offers Tough Cover (TC) and Super Tough Cover (ST) hose which ensures a metal to hose abrasion resistance multifold. Parker's half-bend radius hose meets the extreme demanding flexibility requirements of the modern construction equipment. We also
offer fittings for extreme resistance to corrosion.
What do customers look for while choosing a hose/fitting? How do you meet these parameters?
The customers look for a compatible hose meeting pressure and temperature requirements, followed by fittings as per application requirement taking into consideration end use, vibration and any other specific requirement of the circuit. Customers also look for the least possible variants in hose and fitting combinations. This is achieved by Parker through escalated and accelerated validation process of hose, fittings and assemblies. Parker has complete range of hoses and fittings to meet these requirements. It also offers const. pressure hoses and high temperature hoses. Fittings are offered in Metric, JIC, ORFS and BSP standards and customised equirements.
Do you see a shift towards safer/sturdy hoses to effectively prevent leakages?
Nowadays, a 'zero' leakage is a must requirement of all OEMs. Parker works closely with its partners to identify the major potential areas to provide leak-free solutions with development of application-specific hoses.
What is the average life of a hose? What maintenance practices need to be followed to meet this life period and further extend the hose life?
The life of a hydraulic hose is the most difficult thing to predict. The SAE J517 indicates an expected rubber hydraulic hose shelf life to be 40 quarters subject to storage conditions. The operating life of a hydraulic hose assembly largely depends on the application and external aberrations.
Parker offers PTS (Parker Tracking System) as a comprehensive tool to track life of hose assemblies which facilitates timely replacement and minimum downtime.
What are your future plans in terms of product design and development?
With the launch of the Global
Core hoses, Parker is working towards providing simple solutions to robust hydraulic hoses designed to endure the tough conditions. The Global Core will aim at reducing customer inventory and part number complexity by reducing the number of hoses and fitting series to meet customer expectations.