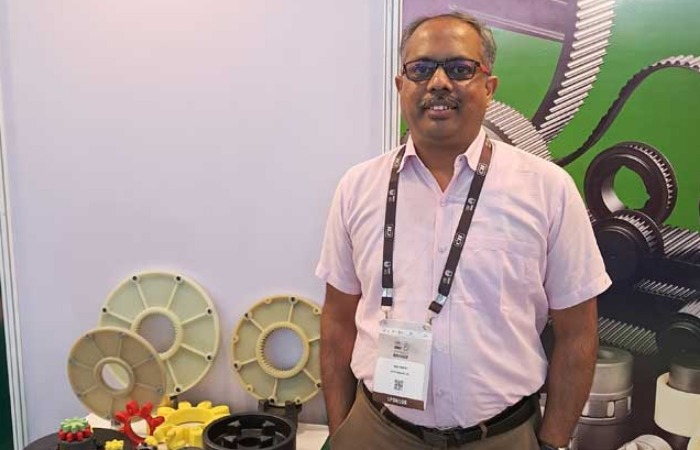 Briefly tell us more about the company and its offering for the construction equipment segment.
SIT PTC India is a 100 per cent subsidiary of Italy-based SIT S.p.A., which is a 200-year-old company. SIT PTC India started its operations in the year 2019 in India. Our product line includes categories for practically every industry, including machine tools, building supplies, pharmaceuticals, mining, cement, packing, and textiles. We serve over 150 OEMs from various market categories in India.
SIT S.p.A. is the leader in the design and production of a vast and complete range of couplings that include torsionally rigid couplings, flexible couplings, zero backlash couplings, toothed couplings, couplings with shaft, bellows and disc couplings or to the client's own design.
Couplings, belts, and timing belt drives are available from SIT PTC India. There are various coupling types for various uses. We also deal with locking assemblies, which is particularly relevant to the mining sector. We have a market in each business since all of these items complement one another.
We do not currently manufacture these goods in India. These are from Italy imports. But by the next year, we hope to start producing these goods. The warehouse is also prepared.
What makes your product unique from those of the competitors?
The technical complexity of what we offer from the catalogue gives it uniqueness. We promise to supply the customer everything that is listed in the catalogue. Since our company has been in operation for 200 years, the couplings we produce have been put to the test for that entire time. The product must be excellent and benefit the customer if it is still on the market. How do you look at the market for your products in India?
Currently, the market is huge for our products. We don't offer a whole selection of products in India. As a product, the coupling has over Rs 100 crore in sales across all categories, types, and capacities. Our aim In India is to acquire major market share. We are closely working with many OEM's to understand their requirements and give them a proper solution.
OEMs are focusing on offering intelligent solutions for the construction equipment industry. How are your products helping the OEMs in this regard?
As a result of our products' use of specialised materials, we are assisting them in reducing downtime. When a product malfunctions, the business loses a lot of money. Reduced downtime is necessary. We have items that are suitable for these uses.
We also provide deliveries and expanded availability. It used to take a long time to deliver the product to a specific spot when a connection failed. However, because of our Pune location and extensive dealer network, our finished items can be obtained in a shorter span. We complete the products and only provide them to the consumers, saving them the hassle of finishing them for their own needs.
What are the various challenges faced by your company?
The biggest problem is that our products are duplicated. China continues to dominate some industries, and its deceit is more pronounced in these sectors. We are unable to undercut the cost of locally produced goods. They are unable to provide the customer with a technical solution; they can only supply the product. From raw material selection to technical support, we offer it all. A lot of costs are involved in these activities.
Performance-wise, how was the year 2022 for the company? What are your plans for 2023?
The year 2022 was a successful year for the business in terms of performance. We went beyond 30 to 35 per cent of what we did the year before. Through their continued orders, the clients maintained their faith in us.
Future growth will be greater in the Indian market, which is currently our primary objective. SIT S.p.A. has a production facility for exports in China and intends to start a manufacturing facility in India. Numerous products will be sourced from India and shipped to other nations.