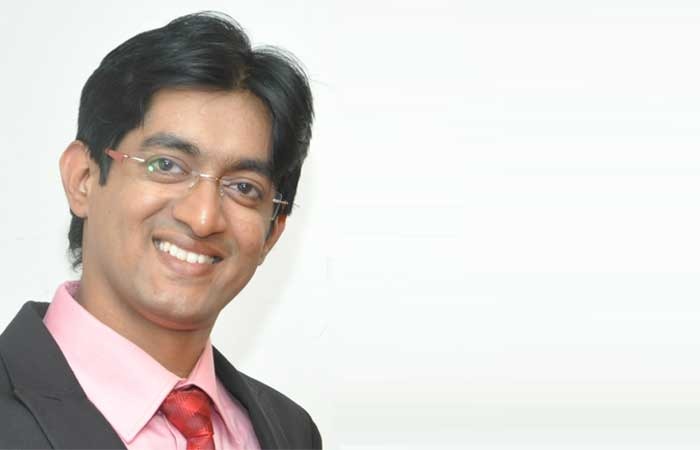 Urbanisation and rapid development are the key drivers for growth of an economy. In addition, it also instills growth in the heavy equipment industry. As India is on a growth path with numerous infrastructure projects simultaneously being executed across the country, heavy equipment are being increasingly demanded. With such scale of development in India, there is no doubt this industry will experience further growth in the years to come. Moreover, with optimising infrastructure projects, it becomes utmost necessary to have best-in-class equipment providing higher efficiencies and productivity.
Heavy equipment such as compactor, wheel loaders, backhoe loaders, cranes, front loaders, excavators and forklifts amongst many others are primarily deployed in the field for catering to various needs of construction industry. In addition, agricultural equipment, mining equipment, and municipal equipment too are commonly seen in infrastructure development and smart city projects being carried out. The consumer demand highest efficiencies, productivity, at the same time the lowest possible downtimes and costs, which puts plenty of pressure on OEMs of construction equipment.
Wheel loaders loaded with technology
As per various reports, wheel loader market is expected to grow in the coming years. This will fuel growth for equipment manufacturers. However, today, consumers do not just expect a basic wheel loader but they focus on having a technologically, sophisticated and connected wheel loader. Consumers and equipment operators are looking at adding to their comfort and ease of doing activities. This provides an impetus for such rising demands. These heavy equipment OEMs realise these changing trends and consistently look at adding features and technologies to their equipment. This not only helps them cater to this customer demands but also provides them with an edge over their competition. Today's wheel loaders are known to offer features such as efficient hydraulic control, precise and scalable control algorithms, intuitive operator GUI, ease of navigation and control, cloud connectivity, remote access and diagnostics, predictive maintenance features, scalable and flexible systems. These next-generation technologies are enabling operators and owners to benefit from technology advancements.
Challenges faced by OEMs in technology adoptions
Adopting new technology is always challenging, as it needs investment from the point of view of time and resource. However, they cannot compromise time to market, return on investment, quality and equipment availability while exploring such adoptions. OEMs are constantly looking at building sophisticated equipment in order to reap benefits of new technologies. There are low handing fruits, which might be beneficial to look at for OEMs, enabling them with a short time to success with minimal investment. However, it is essential for everyone to understand that nothing is free and some amount of monetary investment and a lot of time investment is needed. Thus, eventually challenges are to have an understanding of return on investments and knowing that, technology adoption is a journey. It is necessary to overcome conventional mindset and know that investments made will take some time to provide returns and be effective. Today's off-highway equipment are technologically advanced, yet the market is cost-sensitive. To be competitive in a global market, it is essential for OEMs explore and take the first step towards adopting advanced automation and digitisation solutions.
Global competitiveness with automation and digitisation
Most wheel loaders are equipped with automation solutions. However, it is essential for OEMs to have an integrated approach towards automation. Such solutions enable OEMs to improve equipment efficiency, productivity and enhance diagnostics and maintenance of assets and the entire system. On top of such integrated solutions, it is essential for OEMs to provide scalable automation solutions, which enable them to upgrade or provide additional features to their customers easily and with minimum costs. Moreover, OEMs willing to embark on their digital transformation journey look at changing the way of doing business. Next generation technologies such as digital twin helps in reducing time to market for new equipment and reducing waste and costs in equipment design and development phase. Predictive maintenance helps in predicting equipment and asset breakdown on the field, thus reducing huge maintenance costs and saving time. Remote access helps in connecting to equipment on field from anywhere across the globe for better upkeep and fleet management. Data logging helps in logging important operation data for analytics and converting data to information via report generation.
OEM engineers are usually troubled with multiple programming software and diagnostic and maintenance tools. This is owing to the fact that automation solutions are not fully integrated and each component in the network needs different tools such as motion, controls, HMI and networks. Moreover, managing software versions, diagnostics and maintenance becomes even critical. B&R Industrial Automation is an innovative automation company combining state-of-the-art technology with advanced engineering to provide customers complete solutions for equipment automation and digitisation. B&R provides a completely integrated approach for automating equipment for OEMs enabling a one-stop shop for all of their automation needs.
Smart wheel loaders with B&R X90 controls
B&R is a trusted partner for OEMs in the mobile automation business for automating and digitising their wheel loaders. We understand OEM requirements and market demands. B&R continues to open up new possibilities in mobile automation with its innovative X90 mobile controllers. All products in the X90 mobile family are designed for use in harsh industrial environments. They can handle operating temperatures from -40 to +85°C and are resistant to vibration, shock, salt, UV light and oil. B&R trusts in open source communication solutions such as OPC UA, MQTT or AMQP for seamless connectivity to the cloud which are inbuilt in all our X90 controllers. Digital twin, predictive or condition based maintenance, remote access and diagnostics and open source connectivity are all in-built features for all B&R controllers. This has made B&R a preferred automation vendor for many global leaders of off-highway, mobile machinery, mining, agriculture and forestry equipment.