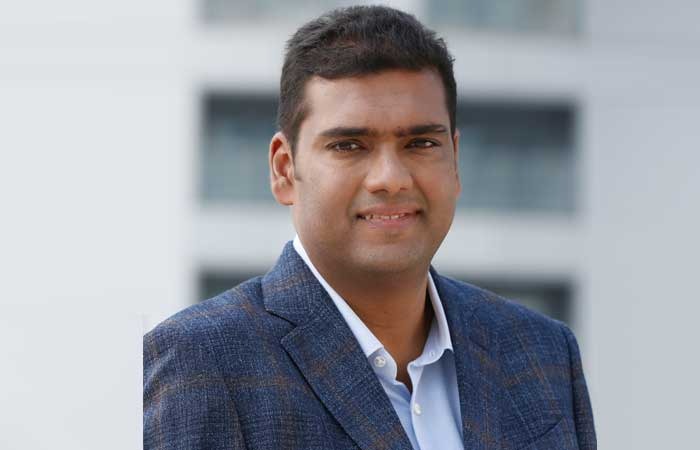 - Rajiv Poddar, Jt. MD, BKT Tires
Tyre exports show improvement after a dull period. What are the factors contributing towards this rise?
The demand for off highway tyres is at an all time high in the post pandemic world, creating a significant rise in tyre exports globally. This is a time of great innovation and advancement for the industry, owing to countless growth opportunities such as rapid urbanisation, heavy duty construction, agricultural growth, large scale mining, and global technological advancement. The tyre industry has indeed bounced back stronger than ever and was relatively unaffected by the pandemic, owing to the continued rise of all the industries it caters to directly and indirectly.
How has the advent of BS-VI helped the tyre export business?
The advent of BS-VI has not been a factor significantly affecting the OTR tyre export business. As a segment that caters extensively to advanced machinery and heavy-duty equipment in the construction and mining domain, as well as specialised agricultural operators, the Bharat Stage VI new emission standards do not overlap with the customer base of the OTR tyre sector. Hence, it has not had a direct impact on international trade and commerce for the segment.
What is the current market size of OTR and industrial tyre? Which segments are driving the demand for these products?
The market for global OTR tyres is forecast to reach $7.57 billion by 2025, growing at a CAGR of 4.75 per cent from 2020 to 2025. The Indian OTR market, in particular is extremely dynamic and is fast emerging to become one of the most promising future ready sectors in the country. Expected to grow at a rate of 15 per cent during 2020 – 2025 exceeding the global outlook, it is filled with boundless business prospects.
Key segments driving this demand globally and in India are construction and mining. The onset of speedy industrialisation and the privatisation of coal are some of the factors contributing immensely to the same. Reasons further propelling this growth curve are the rapid expansion and urbanisation of developing countries, quick adoption of technological innovation within the construction domain, which requires the most advanced tires, and the evolution of new age OTR offerings that can operate in different terrains.
Did the ongoing slowdown impact your business and export market?
At BKT, we are continually evolving and expanding to exceed market expectations and deliver the very best to our customers. The slowdown has not impacted our business and exports, and we have witnessed steady growth amidst the pandemic. Our 2021 launch, the EARTHMAX SR 468 (OTR 57 inch), has strengthened our presence more than ever, with its best-in-class equipment made with some of the most advanced tire technology in the world.
It is the largest tire ever manufactured by BKT and has been designed to be an incredible asset for the construction world, even under the most grueling underground situations and temperatures. Its features such as special tread design and the compound, BKT's signature all steel structure, extreme resistance have increased our global footprints substantially, due to the highest possible level of quality and reliability in the markets.
What is the import dependence on China?
We made a conscious decision around two years ago, to reduce our import dependence on China in order to continue to ensure timely and quality offerings, which we are known for worldwide. While we have never sourced extensively from China, our dependence is now at an all-time low, as we continue to rely on alternate reliable markets for our raw material needs.
Overall, even in a global context, the China Plus One Strategy adopted by industrial leaders worldwide is likely to significantly decrease the import dependence on China for the entire sector. Other factors such as trade regulations and the shutting down of several Chinese manufacturers also continue to act against trade relations with the country.
Since BKT also serves Europe and US markets, doesn't this give you an edge on others in Indian market?
BKT has the most advanced technology in the world, and in our European markets, we have always ensured that we bring all our customers only the highest quality tires, that can sustain in the toughest conditions. At our Bhuj factory, known to be one of the most sophisticated plants in the country, we have tirelessly taken this innovation further, to come up with the best market offerings. This customer centric culture has certainly given us an edge in the Indian markets as well, as our products became an instant hit, owing to their superior quality and our commitment to excellence. BKT products have been designed and already proven in the European and US markets. The same products are available in the Indian market and certainly have an extra edge!
Last year, BKT opened Covid-19 treatment centre at Bhuj plant. What are the other initiatives undertaken by the company to help India fight Covid?
The driving force for BKT's success has always been its dedication towards people, with the motto 'Growing Together'. In the first wave of COVID-19, that caused mass disruption, BKT provided food supplies to several disadvantaged people in Indian communities. Altogether 500,000 cooked-food packs were delivered along with 60,000 packages containing ready-to-cook food ingredients, such as wheat flour, oil, salt and rice. As the pandemic continues to create widespread hunger and displacement, BKT initiated a fundraising campaign created in association with The Akshaya Patra Foundation. This fundraiser aimed to provide over 700,000 cooked meals to the affected population nearby Bhuj (in Gujarat State). BKT pledged to contribute over 200,000 meals for this campaign. BKT distribution partners in European and other overseas markets have also donated for this project, wholeheartedly. It is also actively buying and distributing oxygen concentrators for hospitals in the country and has stocked these crucial concentrators for staff and workers in its plants.
BKT also ensured the safety of healthcare personnel and corona warriors working in many Indian establishments; 80,000 PPE kits (disposable coveralls of protection of healthcare workers assisting Covid-19 patients) were donated, complete with hoods, masks, gloves and shoe covers along with 4,10,000 face masks and 4,000 counter shields. Hospitals also received huge support from the company, with more than 155,000 bed sheets and over 30,000 doctor scrub suits.
In Milan, through BKT's Italian subsidiary, it collaborated with humanitarian foundation Cesvi, for its basic necessities' home delivery project for people in risk groups or in difficulty. Additionally, BKT's US subsidiary donated funds to Samaritan's Purse, an international organisation that deals with the management of health emergencies and that during the peak of the Covid-19 has built a field hospital in New York's Central Park. Furthermore, BKT also donated around 500 bicycles to European NGOs, associations, and sports clubs to reach out to the community amidst the pandemic.
How is BKT dealing with the difficult conditions in the Covid times?
BKT prioritises the safety of its workforce above all else during this vulnerable time and has ensured vaccinations for its entire staff and their families amidst the pandemic. Additionally, as an agile leader in the tire domain, BKT has set up a timely system in place, to systematically undertake all of its functions. Right from eliminating any logistical challenges, to ensuring safety and hygiene in the workplace, BKT has been actively chalking out a smooth transition amidst the unprecedented pandemic.
There has been a very rapid growth curve at BKT to ensure the best development even amidst Covid-19. With a rock-solid distributor network across all the major states of India and a flourishing trade channel that is constantly catering to the needs of tomorrow, it has enhanced round the clock offerings further. Venture capex worth 450 crores is also being undertaken at existing facilities at BKT plants in Rajasthan and Bhuj, with a special focus on quality improvement, greater efficiency to oversee maximised productivity and the finest customer service.
BKT inked sponsorship deals with seven IPL teams. Kindly share more information on this.
As a global champion of leading sporting events around the world such as LaLiga (Football) and Monster Jam (Motor Sports), BKT partnered with seven leading teams in IPL 2021, namely Mumbai Indians, Chennai Super Kings, Rajasthan Royals, Delhi Capitals, Punjab Kings and Kolkata Knight Riders and Royal Challengers Bangalore. Fuelling its enthusiasm for the game, it was the 'Principal Sponsor' for Rajasthan Royals and Punjab Kings and the 'Official Partner' for the other five teams. Whilst it was BKT's first collaboration with Royal Challengers Bangalore, BKT has previously been associated with the remaining six teams even in IPL 2020.
BKT Tires has been instrumental in promoting the game of cricket on a huge scale even on a global level. The firm recently upgraded its association with KFC Big Bash League (BBL) in 2020 from a League Supplier to a league partner. It has now been associated with this biggest cricketing event in Australia for three consecutive years.
What is your outlook on the overall tyre market?
With a great technological shift world over and rapid global development, the OTR tire market is all set to grow more than ever. Some of the biggest leaps for the sector include innovation providing the very best support to the industrial world and diversified offerings. Significant rise in the demand for construction, agriculture and mining machinery will boost the OTR tyres market even further in the coming decade.
India is also set to become a key player in the OTR domain, owing to its recent strides in tire modernisation and industry leadership. Some upcoming trends that are likely to propel this growth include the adoption of low aspect ratio tires, advanced tire monitoring systems and the rising demand for radial tires, that offer higher flexibility and stability.