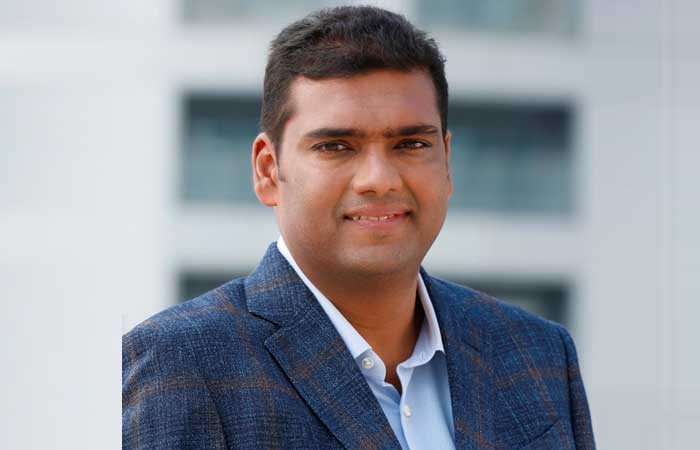 Balkrishna Industries (BKT) is a homegrown multinational player with a strong presence in the off-highway tyres globally. With the Indian market growing faster, the company is gradually increasing its sales in India which otherwise is majorly focusing on export market.
Rajiv Poddar, Joint Managing Director, BKT shares more on the company and the market scenario.
What is the reason for BKT to devote fully on off-highway segment?
Initially started with manufacturing two- and three-wheeler tyres for some OEMs, we later found a niche in off-highway space as there were no many players and many multinational players were leaving the off-highway space. That is where we decided to fully focus on off-highway which is a vast segment. Since then, we have never looked back. Many a times, we have been asked why we were not entering into other segments apart from off-highway tyres. This is the segment where we have a strong tailwind with us and we know the market very well. We have a global market share of only 5 per cent now which means we have 95 per cent more market share available globally. So we focus on off-highway tyres and want to grow with this. This is really our bread and butter.
What is your success mantra in off-highway market?
As I mentioned, this is our bread and butter. Our focus is only on one segment, the off-highway tyres. If we don't sell this, we don't sell anything. So we are fully focussed on this segment.
How did you build up the brand over the years?
When we started, we were not selling our products based on the brand recognition. In 2005-06 we have decided to start our brand building exercise so that going ahead BKT can become a recognised brand. We started with exhibitions to enhance our visibility through outdoor promotion during various exhibitions. The second step was to associate with good media publications to reach out to people. The next thing we did was to get aligned with our end-users in their leisure time. For example in the Americas, we have partnered with the Monster Jam truck shows, which happen almost every week in the normal times. We supply them with our tyres and get visibility in Americas. In Europe, we did the same thing with football, sponsoring the La Liga football league in Spain and Serie B football league in Italy which has been renamed as Serie BKT. We are also the title sponsors for the French football league, the LFP's Ligue 2. We have also partnered with the Big Bash League cricket in Australia. In India also we have a lot of such initiatives in sports. We have been actively partnering with Pro Kabaddi with sponsorship of many teams and we have done tie-up with Tamil Nadu Premier League. Shortly you will hear some more similar sponsorship from us.
What is your share of exports and domestic sales?
When we started, we had decided to be 100 per cent into export market. Recently, in the last four years, our focus in India has grown with the modernisation and the growing mechanisation in agriculture market. Four years back when our turnover was around Rs 3,500 crore, we used to export 92 per cent. Today at a turnover of above Rs 5,000 crore, 15 per cent of our products go in Indian market. So India has jumped up not only in the percentage of our market share but also in terms of volume and turnover. So it is a huge market in India as well. Our overall exports constitute 85 per cent of total sales, out of which 50 per cent is Europe and about 20-25 per cent is Americas. Western Europe is our largest market in exports.
Since you are serving the high quality markets of Europe and the US, doesn't this give you an edge on others in Indian market?
If you see the way we have been positioned in Indian market, we are a multinational company with a vast range of products in India. Our Hon'ble Prime Minister has stressed on the importance of Make in India and Made in India. We have been following this mantra and doing this in our country for over 25 years now where we are focusing on off-highway space, manufacturing in India and exporting.
We entered the market without having a brand name, and our products have been sold and accepted only based on quality. If you are able to match the western and European players, in their quality in their backyard, definitely it gives us an edge because now it's a part of our DNA in culture where quality is not negotiable.
What is your market share in agri, industrial and OTR tyres?
In India, we have an overall market share of 7-8 per cent in off-highway tyres. Globally, we have 5-6 per cent market in off-highway segment in which agriculture contributes 10-12 per cent and OTR about 1-2 per cent.
Is tractor segment doing better than other equipment segments?
Definitely agriculture sales are doing very good currently. That said, as the construction and mining segments are opening up, the demand from these segments will also grow. We are hopeful that with the unlocking of the lockdown started, the demand will come back gradually.
BKT has entered into carbon black production in a big way. Is this going to be a major chunk of your business expansion in the country along with tyres?
Tyres will be our core business at BKT and nothing would be bigger than that. We did a backward integration in carbon black manufacturing because 30 per cent of raw material used in tyre manufacturing is carbon black and is the second largest component after rubber. So we thought of creating our own carbon black at our captive power plant and we can create the synergy by burning the fuel to generate carbon black. So definitely the revenue generation in big scale will come from tyres. After our captive use, the remaining carbon black is being sold out, which will be continued.
What is the import dependence on China?
It is negligible when compared with the overall raw materials used. The largest raw material component, rubber constitutes 40-50 per cent which doesn't come from China. The second largest raw material component, carbon black is our own produce. Both together constitute 75-80 per cent. We import fabric from other countries. So, only less than 10 per cent of the raw materials, mostly chemicals, are imported from China.
How is BKT dealing with the difficult conditions in the COVID times?
COVID is an unprecedented development across the globe. This is a challenge for us but we have to serve the market. Farming being an essential sector, we are here to serve and support the farmers, the warriors who are going out in the fields to have enough food grains for the survival of all of us. It is challenging in our production space also to keep everything going, but we are coping with the situation. All our four factories are currently operating at around 70 per cent of installed capacity.