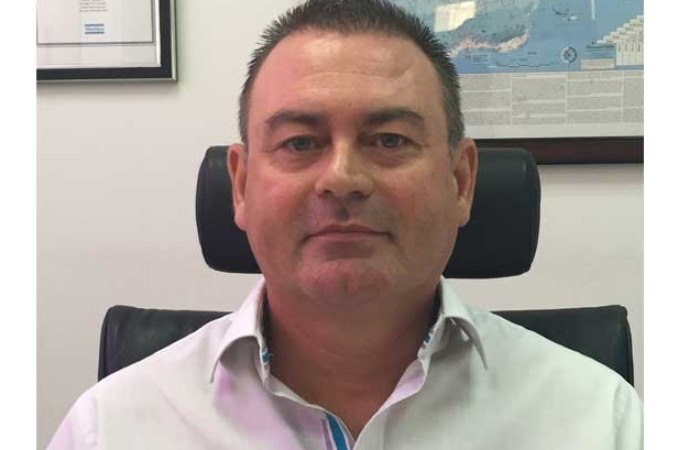 Established in 1960, Atlas Copco India is the country's leading manufacturer of innovative solutions in air compressors and industrial gases, energy efficient vacuum pumps, portable compressors, light towers. Tony Van Herbruggen, General Manager, Atlas Copco India, Portable air division, shares how their company is contributing to the construction equipment sector, and new products and solutions offered in this segment.
How construction equipment market has evolved the last couple of years?
The construction equipment industry is continuously evolving through various innovations in application and the product range. The construction sector in India is very important as it contributes to around 60 per cent of the total infrastructure development investments; it will come back strongly to support the economy revival.
In keeping with the expectations from the Indian market, we will continue to focus on infrastructure projects by offering products that meet our customer needs and ensures them long-term benefits. India is a growing economy, and looking at the overall infrastructure requirements coming up, we expect this healthy trend to continue in the coming years as well.
The construction and infrastructure segment today requires more innovation in all areas of core infrastructure such as roads, metro rail, expressway, airports and expansion on existing highways. At Atlas Copco, we have products to match this requirement.
Advanced technology and better productivity solutions will be the demand drivers, going forward. More and more customers are moving towards high-pressure band for greater productivity. Customers are seeking results with a higher penetration rate and reduction in fuel consumption.
How Atlas Copco is contributing to the sector?
Atlas Copco is the undisputed market leader in 'portable air compressor' segment and we continuously strive to upgrade our product portfolio to provide better product and services to our customers.
We undertake a lot of field trials and invest more than a year of R&D before launching any products. A customer always sees the value he will get from the product he is buying. So, other than launching new products, technology advancements are always in our pipeline. Infact all our portable air compressors:
have an advanced well designed acoustic canopy which makes operations sound proof, and
are most fuel efficient with its energy efficient powerful screw element design.
Further, we have really put our innovation stamp on LED technology. The lenses in our LED light towers have a very special optic designed specifically for construction and mining applications. Atlas Copco has a strong commitment with the innovation and the environment, and therefore we have developed new technologies that provide bright and efficient light with 40 per cent lesser emissions, lowest fuel consumption and even low noise level.
We have anticipated the shift in customer requirements and are ready to fill the gaps in the market. From electric and dual pressure compressors to demonstrating ground-breaking technological expertise on project sites with our LED light tower range and ergonomic handheld tools, we focus on fuel-efficient equipment equipped with inbuilt features to enhance performance at every level while reducing the carbon footprint.
What are the new products and solutions offered?
Atlas Copco's forward-thinking compressors just got a boost with the launch of the newly designed 455-650 cfm air compressor range for powering productivity in quarries and mines. This range offers advanced features such as:

concept vessel for easy access to the air receiver
closed frame and baffle design for efficient cooling
This ensures 10 per cent better fuel efficiency and improves on site productivity and profitability. Additionally, our 300 - 410 cfm air compressor range also got a makeover. Specially designed for versatile applications in harsh work conditions, and now equipped with a highly efficient screw element and new simple oil separator tank, this compressor range offers easy service and 10 per cent lower fuel consumption.
Atlas Copco's newest addition to its portfolio, the HiLight V5+ LED light tower two cylinder engine has unique features to light up the way:

A compact and lighter LED setup that increases light tower stability and robustness
Modular COB type LED floodlights with unique directional optics
New generation floodlight that increases expected lifetime by 40 per cent (approx lifetime: 50,000 hours)
IP67 rating for LED lights for better protection
This innovative, fully directional, LED lens design means we maximise the light coverage and reduce "lighting waste". A single HiLight tower can cover an area of up to 5,000 m2 with a 20 lux (brightness) average – ensuring a brighter, safer and more productive site.
What are the applications of air compressors in construction, mining and drilling operations? What is the current demand trend?
Portable air compressors play a pivotal role in mining, infrastructure and construction applications. The mining application specifically, is a segment of paramount importance, looking at the amount of aggregates which is required for infrastructure and construction projects. Similarly, the extraction of minerals such as iron ore, manganese, coal, limestone, etc. with reliable portable air compressors with the lowest possible energy consumption is an important application under metal mining. Similarly, all the infrastructure and construction projects start with excavations where portable compressors are required and then the entire work chain starts.
Infrastructure, mining, quarrying and construction are the four major segments of portable compressor business. With the increased focus on road development and the revival in the mining and quarrying segment, there is continued demand for portable compressors.
Our compressors are versatile and one compressor can cater to several applications ranging from abrasive blasting, dry ice blasting, shotcreting, rock drilling and many more.
In light of the plans of infrastructure creation and reforms in mining, what opportunities do you foresee for portable air compressors?
Restoration cannot happen without reform in mining sector. Mining sector has a weight of approximately 14.4 per cent in the Index of Industrial Production (IIP) and it grew at a CAGR of 2.1 per cent from FY13 to FY 20. India witnessed closure of mines in Goa, de-allocation of coal blocks, and various investigations into illegal mining. There was fall in monthly mining from April to September 2020 due to Covid-19.
Fortunately since 2014, the Government was working on reforms for mining industry and going forward more reforms are required to uplift the competitiveness in the industry. Coal production has target of doubling in 2021, which clearly shows encouraging demand for portable air compressors and light towers. Iron ore industry is set to pick up pace aided by strong steel demand. I see some dip in the cement industry, which may drop by some points as per the study. So overall for the portable air business in 2021 we may see some interesting mixed trends in the mining sector.
What all tools and equipment does Atlas has for construction sector?
Besides portable air compressors and waterwell compressors, light towers and handheld pneumatic and hydraulic tools play a crucial role in the construction sector. With time bound projects and the need for 24x7 action to ensure on time completion, technology which ensures reliable light on site, brings in the required support for meeting the infrastructure project deadlines.
Undoubtedly, the road segment, is where power equipment such as portable air compressors and light towers are most in demand when we focus on infrastructure specifically.
For general construction and repair jobs, we offer pneumatic tools which are placed in competition with electric tools and since pneumatic tools are application specific they mainly cater to continuous duty jobs where electric ones are not recommended. Growth and performance for the handheld tools market in India is expected to be fuelled with the introduction of the ergonomic handheld tools like the TE range of hydraulic, pneumatic and motor driven handheld tools.
Here are some of the recent trends in the mini construction (handheld tool) segment in India:

Electric hand tools have a major demand because they are easy to use and can be connected via available power source.
Ergonomic pneumatic breakers are the emerging trend to ensure operator safety and comfort. Wherever compressed air is available pneumatic hand tools play an important role where they are mainly are used in mining, workshops and assembly lines due to ease of use, high power, heavy and continuous duty jobs.
Dust is a major cause of concern on sites, both from the point of view of equipment performance and operator health. Dust collectors to minimise this risk is another upcoming product technology.
With an upgraded portfolio and technologically advanced equipment, Atlas Copco portable air compressors, light towers and handheld tools will continue to touch lives and improve construction and infrastructure needs of India.