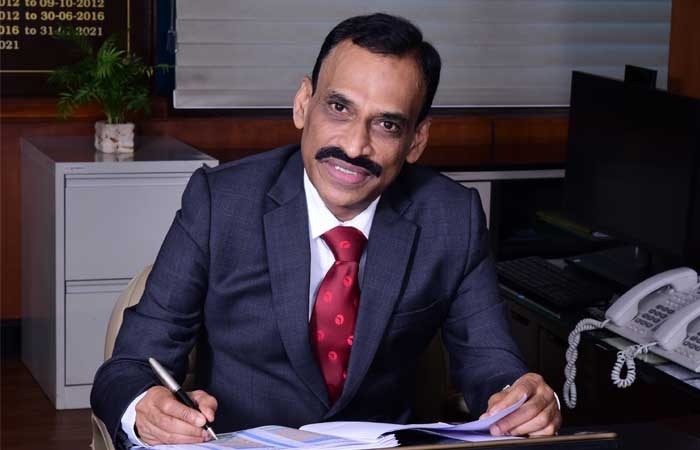 - MV Rajasekhar, Chairman and Managing Director, BEML
How do you look at the current market for wheel loaders in India? What are the emerging opportunities for wheel loaders in Indian market?
In the current context, users prefer wheel loaders that deliver higher productivity at lesser operating costs, along with enhanced servicing of their machines across their work cycle. During FY 2020-21, the construction equipment industry has seen 9 per cent YoY growth in overall equipment sales and Wheel Loaders sales has increased around 14 per cent on YoY basis mostly driven by increase in domestic sales.
The infrastructure sector has become one of the biggest focus areas for the government. In the Union Budget 2021, the government has given a massive push to the infrastructure sector by allocating Rs 2,33,083 crore to enhance the transport infrastructure.
The government's major emphasis towards infrastructure is to ensure a sustainable development of the country. Infrastructure sector includes power, bridges, dams, roads and urban infrastructure development. The construction activities are gaining pace across the country, new quarries and crushers are opening up. Hence, the growth outlook for the wheel loader industry is very encouraging.
What are the demand and application trends for wheel loaders in mining, construction, warehousing, industrial, etc.?
The wheel loader market is dominated by 120-150 HP range equipment, which accounts to 62 per cent of total wheel loader equipment sales in India. This machine finds applications in mining, construction, ports and industry. With the growing demand from various segments, the wheel loaders are being introduced into the market with advanced technologies that guarantees higher productivity, efficiency and safety.
With the proposed thrust of the government on the growth of infrastructure and reviving mining operations in our country, new opportunities are knocking at the doors of the wheel loader market. Providing modern technologies at competitive prices and reliable after-market services will be the key to success for wheel loader OEMs. Wheel loaders find its applications in various segments, including mining, quarry, road, power plant, steel plant, cement plant, sea port, airport, Municipal Corporation and industrial activities.
The development in infrastructure sector has led to faster growth in general construction and material handling at quarries and this segment constitutes almost 50 per cent of the sales volume, followed by coal handling at pitheads, railway sidings and at ports which constitutes about 22 per cent of the demand, while approximately 10-12 per cent is from mining. The demand for wheel loaders in raw material handling and in warehousing operations is increasing and at present, about 10 per cent of machines go into these segments. We expect infrastructure will continue to generate the demand in the near future and expect growth rates of 10-15 per cent over the next three years.
In terms of capacity, the demand for higher capacity wheel loaders over 300 HP range is very meagre; around 1 per cent, medium range wheel loader over 150 to 300 HP range is around 31 per cent, 120 to 150 HP range wheel loader is very high; around 62 per cent and up to 120 HP is around 6 per cent.
Which are the key models introduced in wheel loaders?
BEML with its state of art R&D facility has indigenously developed and manufactured following three variants of Wheel Loaders which finds application in the segment of construction and material handling:
Wheel Loader Model
Gross Power (HP)
Payload (kg)
Operating Weight
(kg)
Standard Bucket Capacity (m³)
Different Bucket Range (m³)
BL200-1
133
3000
10500
1.7
1.2 to 3.2
BL30-1
225
5400
18000
3.1
2.0 to 3.4
BL40
324
8000
28000
4.7
2.8 to 6.0
BEML is developing the above range of wheel loaders with CEV stage IV compliant engines, which are in line with the government's directive on implementation of new emission norms for wheeled construction equipment from April 2021.
What are the factors to be considered while choosing the right wheel loader?
The following factors are taken into consideration while selecting the right wheel loader:

The amount of material to be handled per hour or per year.
Type and capacity of hauling equipment (dumper/tipper)
Loading height of hauling equipment
Maximum reach while loading the hauling equipment
Site conditions
Infrastructure facilities available at site
Availability of skilled operation and maintenance staff
Cost economics
Materials to be handled
The market is currently impacted by the Covid-19 pandemic. How do you see the turnaround of the market?
Yes, the pandemic had impacted the construction equipment sales during first half of FY 2020-21; subsequently the market bounced back and registered growth during second half and shown an overall 9 per cent YoY growth during FY 2020-21.
Although the pandemic posed severe challenges to the industry due to disruptions in supply chain and logistics, BEML had consistently provided 24x7 service support to its esteemed customers, especially in the coal mining sector, which was functioning without any break. During the fiscals 2020 to 2025, the total capital expenditure in infrastructure is projected at Rs 111 lakh crore for energy sector, roads, railways, ports, airports and irrigation.
Also, a goal is set to transform India's economy to $5 trillion by 2024-25. With the above infrastructure development plans; there will be huge demand and growth for mining and construction equipment in future.
The long-term outlook of the market looks positive with the government's plans in infrastructure creation and reforms in mining policies. In this scenario what is needed to reap the real benefit for the wheel loader market?
With the government's infrastructure development plans and reforms in mining policies; there will be continuous demand for mining and construction equipment including wheel loaders in the future. To reap the real benefits following initiatives to be considered. To indigenously develop and manufacture all the wheel loaders with zero import policy; this will have the following benefits:
Reduce dependency on imported equipment
Technology and skill development in the country
Local employment generation
Ease of operation and maintenance of equipment
Saving of precious foreign exchange
Contribute to country's GDP
Self-reliant India
Latest emission norms complying machines
Best in class serviceability and maintainability
Fuel efficiency
AI incorporated cabin