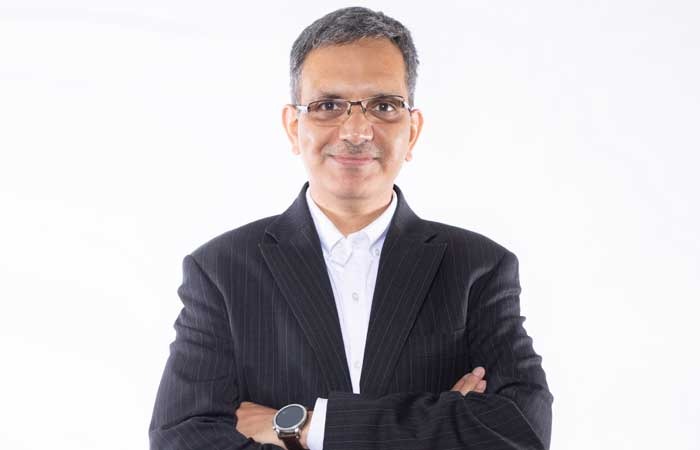 - Sandeep Mathur, Brand Leader- India & SAARC, CASE Construction Equipment
How do you look at the current market for wheel loaders in India? What are the emerging opportunities for wheel loaders in Indian market?
The construction equipment market has started to revive post the pandemic with increased demand of such machines and rising number of construction projects across the country.
The sales volume of loaders in India has increased from 2,097 units in 2015 to 3,200 units in 2020. On a global level as well, the market size for loaders was valued at $16.80 billion in 2019 and is anticipated to grow at a compound annual growth rate (CAGR) of 3.4 per cent from 2020 to 2027.
With the infrastructure pipeline created by the government, mining policy reforms and general rise in construction activities in the country we are optimistic that the demand for construction equipment including wheeled loaders will further rise. As a result, CE industry is expected to witness a 15 per cent year-on-year rise in domestic sales volumes in FY21 with a doubling of sales in Q1FY22 compared to last year.
Moreover, loaders are being used for various activities such as mining, construction, warehousing, quarrying, ports, etc. making it an important equipment for different types of projects, indicating its future growth and demand.
What are the demand and application trends for wheel loaders in mining, construction, warehousing, industrial etc?
Wheeled loaders can be used in any industry that deals with heavy loads and requires to carry heavy as well as light material from one place to the other. It can be used for activities like moving material or goods, digging, quarrying, landscaping, at excavation sites, in agriculture and more.
In terms of mining, wheeled loaders are primarily used to load heavy material and carry the same from one place to the other or transfer them to a dump, conveyer belt, a truck or to some other machine.
In construction activities, in addition to the basic loading job, these machines at times can also be used for digging holes and grading land. However, it largely helps in lifting dirt, debris and other such material. Additionally, loaders are also being widely used in warehouse management as its main function is to load goods and material and transport wherever required. Therefore, owing to its versatile functioning, requirement of wheeled loaders is not only limited to construction or mining activities, but also being used by multiple sectors where lifting or moving heavy materials is involved.
Which are the key models introduced in wheel loaders?
Among loaders we have the CASE 770EX OL equipped with cutting-edge features and offers a great performance for different types of construction and mining activities.
Customised for the Indian market, the CASE 770EX OL is powered by a 3.9-liter 4-cylinder FPT Industrial S8000 engine with a mechanical injection system. This delivers powerful performance and fast responses coupled with 8 per cent higher productivity and fuel savings of up to 10 per cent versus comparable products in the market. CASE 770 EX OL equipped with +10 per cent bigger size loader bucket that allows more load lift per bucket. The power shuttle transmission provides four forward and reverse speeds. The hydraulically shifted clutches allow the operator to change direction and travel speed on the go, while the control valves deliver smooth speed and direction shifts, resulting in smooth and precise operation. The new single-piece engine hood provides excellent access for maintenance and best-in-class serviceability. The machine layout is designed to ensure all daily service points are easily accessible at ground level for quick and efficient servicing. Everything is Heavy Duty in EX OL, from tanks to rims to fenders, which further boosts productivity especially when working in rough terrains. The Heavy Duty structures will enhance the reliability and the durability of your machine. For enhanced operator comfort, the 770EX OL has a redesigned, spacious cab with operator friendly features such as a large buddy seat, storage compartments, mobile charger, document holder, bottle holder, radio, etc. Large glazed windows provide outstanding all-round visibility, improve air ventilation to the operator, and make it easy to listen to any early warning indication coming from any part of the machine.
The 770EX OL features CASE's state-of-the-art EAGLE EYE telematics solution to enhance performance and efficiency. This Asset Monitoring System combines internet, cellular and GPS technologies to keep an eye on details such as the real-time location of the machine, operating hours and cumulative hours, and sends warning text alerts.
What are the factors to be considered while choosing the right wheel loader?
Choosing the right machine involves multiple parameters where the primary factor to be considered is the project requirement and cost of the equipment, basis which a consumer can decide what type of machine they would need. Followed by this, there are other factors which are important such as size of the loader, the terrain and land where the machine is to be used, material quality used to build the machine, durability, reliability, versatility in terms of functions and attachments, bucket size, power and efficiency of the machine, and after sale maintenance and its cost.
The long-term outlook of the market looks positive with the government's plans in infrastructure creation and reforms in mining policies. In this scenario what is needed to reap the real benefit for the wheel loader market?
Wheel loader is an important equipment when it comes to large volume operations such as construction, mining, warehousing, etc. All these activities require to load and unload heavy materials making wheeled loaders an inevitable part of these projects. Therefore, considering its applications and functioning, loaders among other CE machines is expected to witness rise in demand in near future.
Additionally, the multiple steps taken by the government to introduce newer construction and infrastructure projects and the mining policy reforms will act as a catalyst towards the gradual growth of the wheel loader category. These initiatives will help the industry revive and move towards a positive growth trajectory, which will lead to an increase in the demand of all types of construction equipment, including loaders.