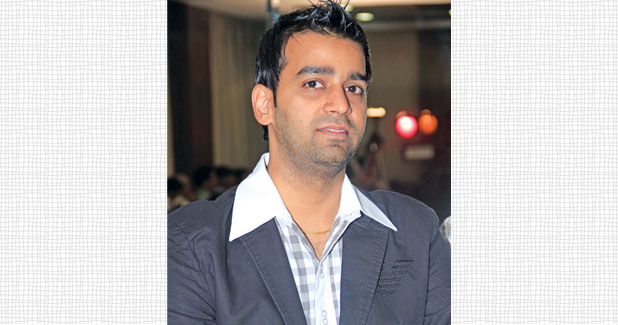 Praveen Sharma
,
Managing Director, Assam Bombay Carriers
elaborates on the company?s successful business relation with JLG.
Could you describe on ABC Infra and its core business activities? Which are the major industry segments you cater to and who are your major customers?
ABC Infra is part of the ABC Group which has carved a niche in providing project/ODC transportation services under the banner of Assam Bombay Carriers for the past 35 years. ABC Infra Equipment provides equipment hiring solutions. We cater to various industry segments like power, steel, cement, petrochemicals, urban infrastructure, etc. It is a matter of great pride to be associated with the biggest names in these industries. Our company serves pan-India in true sense with sites from Jammu to Kochi and from Mundra to Assam.
What are the major services you provide to your customers?
Our service involves rental of construction equipment such as telescopic and crawler cranes, manlifts, cherry pickers, boom lifts and scissor lifts, telehandlers and skid steer loaders.
Could you give us an overview of your business with JLG?
We ventured into AWP business in 2006 and our first machine was a JLG equipment. Over the years, we tried several other brands and it was a learning experience. However, owing to the ease of maintenance and robust design, JLG is indeed our preferred choice.
Which JLG machines do you own in your fleet and how many units do you have?
We own units of various boom lifts and scissor lifts ranging from 45 ft to 150 ft. Presently, we own about 75 units.
Why did you choose JLG equipment? How did this help to improve and grow your business over the years?
JLG had the first-mover advantage in the Indian market owing to its presence from 2000. Aerial lifts were not popular at all till 2008 and the demand was also very limited. The Common Wealth Games held in Delhi in 2010 was the first major project in the nation which utilised boom lifts on a massive scale. The hirers kept on becoming familiar with the JLG brand and our company?s fleet size also grew rapidly over the years.
What kind of support do you get from JLG in your rental business? What has been your customer experience?
JLG has been a true partner for the past 10 years. They have set up our company?s OLE account wherein we can directly order the parts online. In the terms of service too they have been helpful whenever we asked for their specialised services.
What is the demand level of AWPs?
Over the years, the demand of AWPs has increased by leaps and bounds. Presently, there is decent demand from various sectors.
Will you be adding more equipment from JLG in future?
Certainly. Every year we buy used AWPs and also in the past two years we have placed an order for six brand new units from JLG alone.
What is the business trend this year? How do you look at the short term trend? Will the recent progress of GST Bill help the business in future?
There is a regular demand from existing clients and the application of AWPs will only grow from hereon. GST should positively attract some foreign companies to set up their units in India and it would be a major boost to the AWP industry.