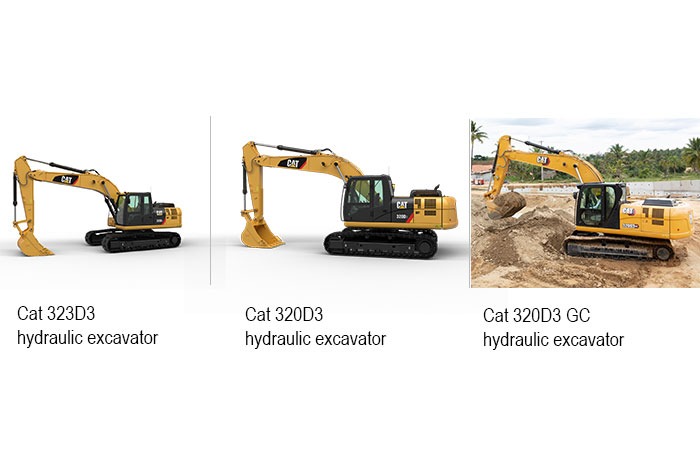 Gmmco and Caterpillar Inc, along with their customers, celebrated the Cat NextGen Excavators Day. The event was hosted online and had enthusiastic participation from customers. Cat NextGen Excavators Cat 323D3, Cat 320D3 and Cat 320D3 GC were showcased along with their key benefits and features to the participants.
Talking about the range of Cat Next Gen Excavators from Caterpillar, V Chandrasekar, Managing Director and CEO, Gmmco, said, "We have 20-ton, 30-ton, 45-ton, 70-ton and 95-ton class of excavators in our portfolio. We saw the need to add one more excavator model to our portfolio of Cat 20-ton class excavators. Now, we also have the Cat 320D3 GC to meet customer requirements."
Commenting on the sales and service offerings of Gmmco, Prashant Harisingh Bisen, Senior Vice President – Construction, Gmmco, said, "Our products are bundled with increased value for money offerings including equipment protection plans, extended warranty, product support bundling and finance schemes at competitive interest rates. We have positioned our service engineers close to our customers. We guarantee service response times. Our commitment to our customers stands unmatched."

John Fallows, Managing Director – Sales & Marketing, GCI Asia Pacific, Giacomo Bottone, Global Director – Medium Excavator Products (Excavation Division), Caterpillar Inc, Bansi Phansalkar, Country Manager, Caterpillar India, and Gurman Reen, Director, Sales & Marketing (GCI), Caterpillar India were also present.
Gmmco has successfully sold the Cat NextGen Excavators since 2018 and now supports over 500 20-ton class NextGen excavators. Gmmco's loyal customers owning Cat 320D3 GC were also felicitated during the event.