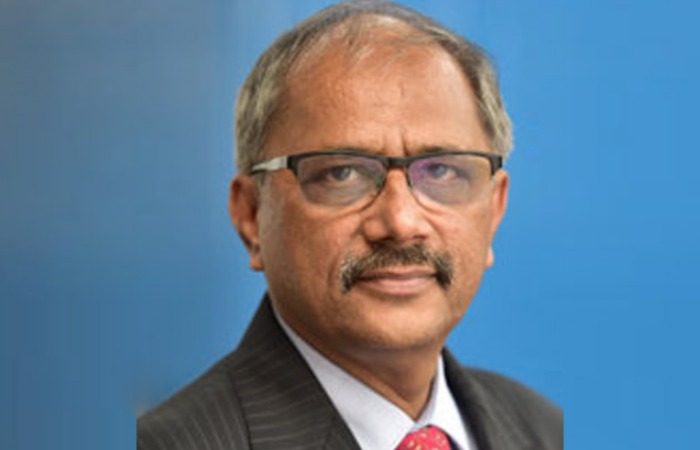 In the current scenario of Covid-19 impact on the market, KION India is ready with the offering to manage labour shortage and no-contact material handling. Sunil K Gupta, President, KION India, shares more on the market trends and the company's plans.
How is the warehousing and logistics sector progressing in India?
Currently, the Indian logistics sector is valued at around $160 billion and was forecasted to grow at 10.5 CAGR during 2019 to 2025. However, with the onset of Covid-19, there would be a breakthrough, and warehousing and logistics sector could be the fastest one to recover.
The industry dynamics may change. There will be advancements in digital technologies as consumer preferences would be changing due to e-commerce and government reforms. Also, there would be a shift in service sourcing strategies which would lead the transformation of the Indian logistics ecosystem.
Provision of infrastructure status to logistics, the introduction of the E-Way Bill, and GST implementation which have been driven by the government will be streamlining the logistics sector in India. Set up of a logistics division under the Department of Commerce, including various technology updates, and development of dedicated freight corridors and logistics parks are pushing the upgrade of the logistics industry.
There were many start-ups in India which gained a substantial foothold after the onset of e-commerce, and there are several new companies that are gaining traction. Online platforms have increased competition and lowered freight costs with real-time data availability and a transparent value chain. It is imperative for logistics service providers to innovate and adapt to the transforming logistics landscape.
Preference in digitalisation will improve the efficiency and performance in freight management and port operations. Warehouse automation shall be the focus to achieve operational efficiencies to counter supply-chain cost pressures in the industry. Increased investment in infrastructure, last-mile connectivity, and emerging technologies are the topics which are driving the logistics landscape in India.
How is the material handling equipment segment gaining from the growing warehousing and logistics operations?
In warehousing, the government has taken measures in the last few years, which has led to the transformation to extensive, organised, large area warehouses from unorganised smaller ones. Palletisation of material handling has been focused upon by major medium and large organisations. Big brands have invested in large warehouse spaces to meet the demand which we forecasted for this year in retail. However, the small industries have started identifying the benefits and started to use smaller equipment.
With the increase in industrial growth, rise in demand of consumer goods and services augmented by increase in disposable income and focus on efficiency and safety, market would be shifting towards automated products and solutions in the coming years. In other countries, organisations have already benefited from these products and have efficiently improved the material handling technique.
Practically, after a certain volume; manual material handling is beyond human control and requires advanced and automated solutions. As much we move towards large capacity warehouses, automated and smart warehouses become vital for efficient operations. With the environment awareness as well as compliances and government push towards green and clean energy, future smart warehouses are likely to be based on non-pollutant energy-efficient material handling equipment. Battery-operated electric forklifts and warehousing equipment will be the base of automated/smart warehouses and pull the demand
of battery-operated material handling equipment.
What are the challenges faced and how are you prepared to overcome the challenges?
The rise in Covid 19 cases drove the government to take actions on a 60-day lockdown to contain the disease. It has adversely affected the domestic logistics, and warehousing sector would be affected due to cash crunch across sectors and supply chain. We saw restrictions to transport only to essential goods, restriction on production of non-essential goods, shortage of fleet for movement owing to unavailability of drivers. However, with slow and gradual lift of lockdown, there would be a change in consumer demand pattern because of the consumers prioritising no-contact delivery and the growth of e-commerce demands.
The threat of Covid-19 has created several downward repercussions to supply chain across segments as manufacturers and retailers face the concern that suppliers will halt production. There has been an overall downturn in the demands of material handling equipment, however, there would be newer opportunities coming through. Industries which prefer material handling equipment are preferring equipment with no-contact features. Our products are designed in the way to promote human-less contact. Longer turnaround time in case of ports, demand shock impacting volumes and supply chain disruption impacting last-mile delivery are some of the other challenges facing the industry. But, these challenges are expected to be normalised in due course of time.
How are you planning your operations post Covid-19 lockdown?
Being an industry leader, we are prioritising safety and health of all our employees and keeping this in mind, we have started manufacturing at a steady pace. Pertaining to market demand, we are manufacturing accordingly. Sales and Aftersales teams are working remotely to cater to our customers' urgent equipment requirements and service bookings with all the safety and health norms. Our offices are opening adhering to local administration guidelines. We have been promoting extended service warranty for our products.
How do you look at the revival of the MHE market post lockdown?
Currently, the essential items have seen an upsurge in the demand, however the non-essentials are picking up very slow on demand. To tackle the upsurge immediately, there might be a requirement of no-contact material handling equipment. Organisations have to be ready with their offering very soon. For traditionally labour-driven industries such as manufacturing and delivery, organisations will have to find ways to deal with the demand without increasing labour and safeguarding their workforce. This becomes integral to have no-contact material handing equipment which are flexible, maintaining social distancing norms and be installed easily at sites. KION India is ready with the offering to manage labour shortage and no-contact material handling.
How do you look at the government's policy support initiatives?
The government initiative of the economic package for MSMEs will definitely drive the small and medium organisations which are associated with the industry in the form of vendors, suppliers, transporters and channel partners and thus bring in the required liquidity into the business to streamline their operations. We are expecting the market to recover with the improvement in liquidity.
What is your assessment on the market recovery and what is your outlook on the MHE market in the coming years?
Covid-19 has affected business in a wide way at different levels. The situation however, would improve as the market normalises and there is some movement in liquidity. However, there would be an overall upgrade in the retail, logistics and warehousing segment to cater the new opportunities.
Our Indian industry will eventually expect no-contact material handling. There is possibility for a surge in automation – automated material handling equipment to keep workers safe and making it easier for warehouses or factories to support shortage in labour workforce. Installing these machines is simple and easy to modify as per schedule or demand. Our KION portfolio includes such products and we are ready to offer such solutions as per customer requirement.