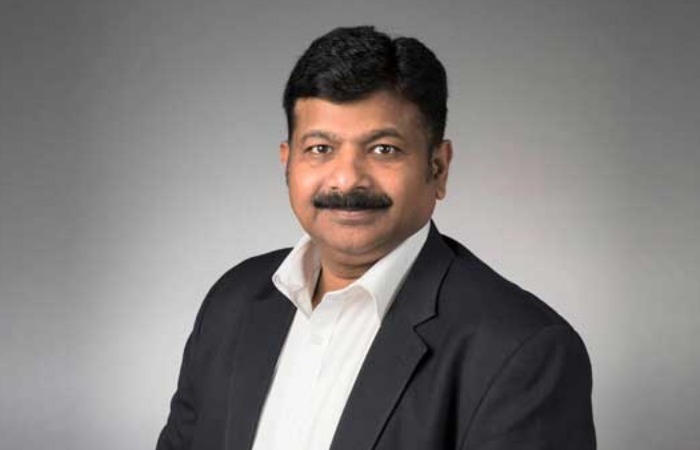 Alok Kumar Verma, Director - Mining Business (India Region), Hexagon Mining,
elaborates on the mining scenario in India and how digital solutions can transform the industry.
How can digital technologies make mining operations safe and productive?
Mining operations are mostly located at remote places where infrastructure lacks and it is also working 'against the nature'. Mining is all about exploiting the natural resources by extracting fuel and non-fuel minerals (ore and metals) from the earth. It is considered as one of the most challenging and risky industrial operations as well as has significant impact on environment and nearby inhabitations. Mining operations includes, drilling and blasting, use of large and heavy earthmoving equipment and machinery etc, consumes large amount of energy, which creates unsafe and polluted environment around.
However, mining is backbone of all the industries and contributes significantly to industrial growth of the country. The digital technologies available nowadays, can support every aspect of mining operations to make it more efficient, productive and safe.
For instance, a MinePlan Software can help planning 'life of the mine' including design, engineering, production schedule etc. Fleet Management can help real-time monitoring of all equipment operating in a mine for better utilisation and to improve productivity, equipment health monitoring and management, better inventory management, and tyre and fuel management. Reverse Assist can help accurate placement of trucks for loading to improve cycle time, while digital safety solutions can help avoid incidents and accidents-related loss to equipment and workforce. Various monitoring solutions can help real time monitoring including survey, slopes stability and other safety aspects. In fact, nowadays, technology is available to make any mine completely digital – 'SMART MINE'.
What are the major digital solutions offered by Hexagon to the Indian mining sector?
Hexagon is the only company in the world who provides end-to-end 'Life-of-Mine Solution' to mining industry starting from, exploration, mine planning, engineering, production and operations, safety, survey, monitoring, analysing and reporting under its product portfolios of MinePlan, MineOperate, MineProtect, MineMonitor and MineEnterprise. Hexagon provides integrated solutions to mining industry which includes Mine Planning Software, Fleet Management, Machine Control, Reverse Assist, Operator Alert System (OAS), Personal Protect, Collison Avoidance (CAS), Vehicle Intervention System (VIS), and mine monitoring systems like slope stability monitoring radars, vibration monitoring radar, Total Station, scanners, Lidar etc. In addition, there is an Enterprise solution which helps analyse all the data for proactive decision making.
Technology adoption in Indian mining sector is very low compared to global markets. What is your experience so far in India?
Mining in India is age old and the industry continued to use traditional methods and technologies. The modernisation and digitalisation is slow compared to the leading mining countries. While we have come a long way, despite being prominent on global mining map, we are much behind compared to the other major mining nations who have reached to the level of 'Autonomous Operations'. However, with increased focus on mining, recent amendments and changes in related law and policies, and our Prime Minister's vision to increase digitalisation in mining, there are good subsequent developments in the industry. Leading mining companies are now serious and showing sincere interest and taking steps towards digitalisation. An Expression of Interest (EoI) by Coal India for engaging consultants to explore scope of digitalisation in some of their large mines over next few years, a similar approach from SCCL and an EoI by NALCO for a pilot digitalisation project of one of their mines and similar initiatives from some of the other private mining companies are positive indications and moves towards digitalisation, which gives an immense confidence that digitalisation process would get acceleration in the country.
Do you see the recent policy revivals as an opportunity for technology providers like Hexagon?
Yes, we see a huge potential because of the recent changes in policies and subsequent progress in the industry like coal mining is opening up for 'commercial coal' production. Further new coal blocks allotments are in pipeline, iron ore blocks have been re-leased or re-allocated. The commercial coal mining and iron ore producing companies will have to be competitive in marketplace and must be efficient, productive and safe. They would also like to match the global operational standards in planning, operations and safety. Hexagon is very positive and excited about these developments and sees a huge potential for 'digital mining solutions' in the country going forward.
What is your outlook on the mining market in India in the post-Covid scenario?
Mining has significant contribution to India's GDP which is approximately 2.5-3 per cent and its contribution to industrial sector is 10-11 per cent. Mining is backbone of any country's industry and India is no exception. Government of India has focused approach to support the growth of mining industry to become 'Aatmanirbhar' and the related developments are quite positive and encouraging. The current developments indicate much better outlook for mining in the post Covid-19 scenario.
What are your major expansion plans for India?
Hexagon is one of the global leaders in sensor technology and offers 'Life-of-Mine Solutions'. It is the 'only company who solve surface and underground mining challenges with proven technologies for planning, operations and safety. We are increasing focus and customer base in the country, offering complete range of 'Life-of-Mine Solutions' considering the significant development and growth opportunities in the country. We are looking forward to building 'SAMRT MINES' to take Indian mining industry to the next level and match global standards.
What is your message to the industry on digital technology adoption?
We would like to recommend and appeal to the Indian miners to explore all possibilities to go for digitalisation in mining operations and appreciate the benefits of taking Indian mining industry to next level and match global standards in terms of productivity, efficiency and safety for better exploitation and utilisation of natural resources. While investing in digital technologies, they should take a holistic perspective, expect return on investment (RoI) in mid and long-term, rather than an immediate or a short-term, to encourage and support this drive as the 'benefits are immense'.
Note: Views expressed are personal and not essentially of the organisation.