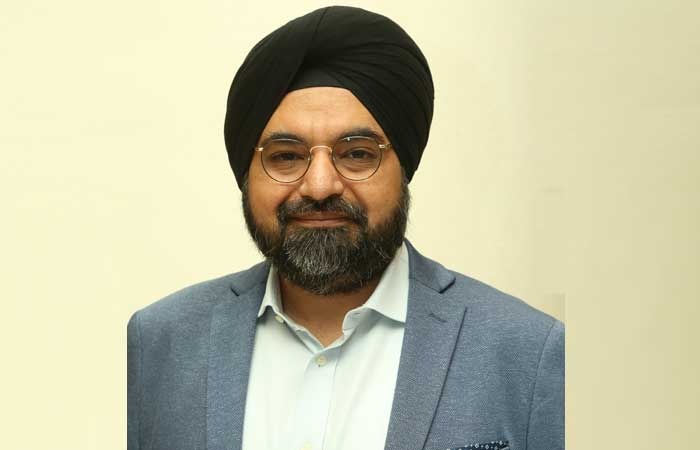 Rupinder Paintal, Director – Market Development, ExxonMobil Lubricants
The pandemic has caused widespread disruption across small and large industries alike. In this context, how do you perceive the changing trends in the steel industry?
The Indian steel industry had been expanding till March 2020 with its Purchasing Manager's Index (PMI) over 50. However, the pandemic, subsequent lockdowns and supply-side constraints have deeply affected operations. Nonetheless, now, with recovery in sight, the sector has been witnessing a turnaround and returning to business with a strong forward-looking vision.
To fetch greater output in operations, there has been a distinct shift towards lubricants that offer higher oxidation stability, better thermal stability, a higher viscosity index and lower sulphur content. Along with formulated oils that have excellent demulsibility properties, there is a simultaneous growing demand for superior high-performance solutions in other lubricants such as hydraulic oils, gear oils, circulating oils and turbine oils too. This is encouraging global providers like MobilTM Lubricants to provide specialty products for the Indian market.
What new operational adaptations are you witnessing among steel manufacturers – and how are your responding to these new requirements?
Today, with the coming of the pandemic, necessary shift to remote working and greater needs of coordination – businesses are looking for digital alternatives that can organise their workflows and ease management of everyday operations. To meet demands of the new normal, Mobil has developed its Mobil ServSM Application Management (MSAM) programme that improves processes and productivity while keeping equipment healthy and accountable.
Steel manufacturing operations deploy a number of engineers using different paper forms, logins and systems just to decide on one asset. This leads to creation of too many silos and staggers coordination. MSAM streamlines these field processes by embedding them into a single platform. Using flexible workflow frameworks, technicians on field are able to quickly confirm specifications, make necessary adjustments and record all applicable data whether connected to the internet or not. MSAM allows reliable information with real-time reports – whether in managing something simple like workflow balancing or solving complex problems like oil analysis, reporting and trending.
By adopting the MSAM system, customers are able to save 1 to 3 per cent of operation costs in each department, gain valuable insights, leverage world-class knowledge and build stronger capacities.
Mobil has rich experience in serving industrial giants and easing troubles in their day-to-day operations. Can you share some examples of such association that display Mobil's customer goodwill?
As a leading lubricants supplier, we leverage productive partnerships to improve manufacturing output and propel greater economic growth. We have several success stories of customers who have registered tangible benefits with visible impact on performance and output.
Let me share our experience of serving Bhilai Steel Plant. The Bhilai steel mill had been lubricating its finishing stands of wire rod mill with Mobil Vacuoline™ 525 from inception till April 2015. Thereafter, due to some reasons, they had to shift to NOC (ISO VG 100) conventional mineral oil for B-strands finishing stand lubrication. Since then, the team at Bhilai had been encountering problems leading to significant production losses. Finally, in 2019, Mobil conducted extensive investigations before advising Bhilai Steel Plant to resume use of Mobil Vacuoline 525 for enhanced equipment reliability. The switch assured potential annual savings of 216 hours of extended equipment life, 2160 litre of long lubricant life, and Rs 17,440,320 in productivity savings.
In another instance, Mobil worked with Tata Steel to complete the project of bearing failure reduction in merchant mill stand work roll bearings. Tata Steel experienced 17 bearing failures due to grease not staying in the bearing and getting washed out from the application to the floor. Each bearing failure caused about 4 to 6 hours delay in production and each hour of delay led to loss of approximately 55 tons production. After detailed study, we recommended the use of Mobilgrease XHP™ 461. Soon after, the Merchant Mill was able to reduce grease consumption by 38 per cent and bearing failure by 70 per cent with increase in productivity. Tata Steel achieved the benefits of reduced bearing failure, reduced grease consumption, excellent grease pumpability through centralized lubrication system, and enhanced safety and environment-friendly operations.
How are you aligning your vision to India's growth outlook?
From a global perspective, India is an exciting market. Despite the hiccups of the pandemic, the country's immense potential is worthy of attracting large FDIs. Industry in India is growing to deploy modern machines with cutting-edge technologies that often demand the finest new-age lubrication solutions – which specialists like Mobil are bringing to the country.
Mobil is built on a strong foundation of science and technology. As pioneers in the industry, we employ more than 2,200 scientists and 5,000 employees at our research and technology divisions around the world. This legacy of excellence and innovation also finds a home in India. For us, India is a promising market which provides great opportunity in business expansion and achieving global energy efficiency goals.
(ExxonMobil Corporation has numerous affiliates, many with names that include ExxonMobil, Exxon, Esso and Mobil. For convenience and simplicity, those terms and references to "corporation", "company", "ExxonMobil", "EM", and other similar terms are used for convenience and may refer to one or more specific affiliates or affiliate groups.)
For more information visit www.mobil.in/ business