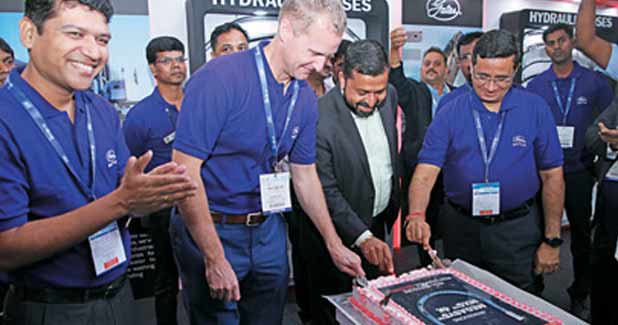 Gates has launched the MXG 4K in India, the next generation of premium hydraulics, offering a highly flexible, light weight and compact design for first fit, industrial and automotive replacement markets.
Gates is redefining high-pressure hydraulic performance with the introduction of the MegaSys? MXG? 4K hydraulic hose. Qualified to one million impulse cycles, this highly differentiated hose is a lightweight, compact, highly flexible drop-in replacement for conventional spiral hoses. Gates XtraTuff? Plus cover, a standard upgrade on MXG 4K, offers improved abrasion and ozone resistance, providing improved durability when powering the most demanding fluid power applications.
"MXG 4K combines our newest materials with Gates' advanced processing technologies to create yet another product that stands out in the market," said Mike Haen, Vice President, Global Product Line Management."Our customers" applications require a lighter weight, more flexible, compact hose; so we tasked our engineers to design a new class of premium hydraulics to exceed the performance typically achieved with wire spiral constructions, but with the lower weight and flexibility driven by Gates next generation wire-braid technology -and they delivered. MXG 4K is truly an industry breakthrough."
"Truly a multi-use hose, MXG 4K serves smaller and more congested hydraulic systems, helping to improve assembly line speeds and achieve tight routings, while delivering additional abrasion resistance and ozone protection," said Cindy Cookson, Director of Global Product Line Management for Hydraulics.